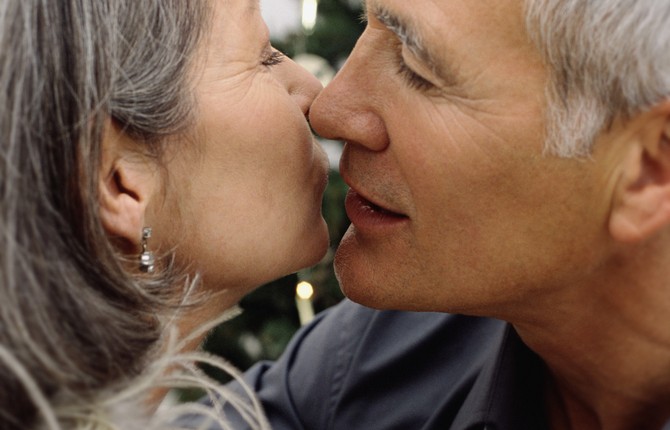 Women's Health
Nonsurgical Fibroid Treatment Boosts Sexual Desire
Women who underwent a nonsurgical, image-guided treatment, uterine fibroid embolization (UFE), for the treatment of uterine fibroids experienced improved sexual function and a higher overall quality of life. The research, part of a French multicenter study and presented at the Society of Interventional Radiology's Annual Scientific Meeting, also found the vast majority of women treated with UFE sustained improvement for more than a year.
A release from the society quotes Helene Vernhet-Kovacsik, M.D., the study's lead researcher and an interventional radiologist in the department of vascular radiology at Centre Hospitalier Universitaire, Montpellier in France, as saying, "Women with uterine fibroids often experience troubling symptoms and significant discomfort, which diminish their sex lives and reduce their quality of life. These symptoms include heavy menstrual bleeding, pain during sexual intercourse, pelvic pain and back and leg pain. Working in collaboration with a patient's gynecologist, interventional radiologists can now offer these women a treatment option which alleviates chronic pain within the female reproductive system and allows the opportunity to lead a full and more normal life."
Researchers from 25 centers throughout France conducted a prospective study involving 264 women who underwent UFE to treat benign fibroid growths. A common condition, fibroids develop in the uterine muscular wall, varying in size from a quarter of an inch to larger than a cantaloupe. Most women with uterine fibroids also have more than one.
During UFE, an interventional radiologist makes a tiny nick in the skin in the groin or wrist and inserts a catheter into the artery. Using real-time imaging, the doctor guides the catheter into the uterine arteries and then releases tiny particles, the size of grains of sand, to block the blood flow that supplies oxygen and nutrients to the fibroid tumors, causing them to shrink and die.
Study participants completed the Uterine Fibroid Symptom and Health-related Quality of Life Questionnaire (UFE-QoL) to report their quality of life before and one year post treatment. The women were also asked to complete the Female Sexual Function Index, or FSFI (a brief questionnaire developed for the specific purpose of assessing sexual function in clinical trials), to track their sexual function, including items such as desire, arousal, lubrication and orgasm.
At the beginning of the study, 189 of the 264 women suffered abnormally heavy menstrual bleeding and 171 experienced pain, among other symptoms associated with pelvic pressure. When researchers followed up with participants a year after treatment, only 39 of those 189 continued to experience abnormal bleeding and only 42 of the 171 women still dealt with pelvic pressure.
Pages: 1 2