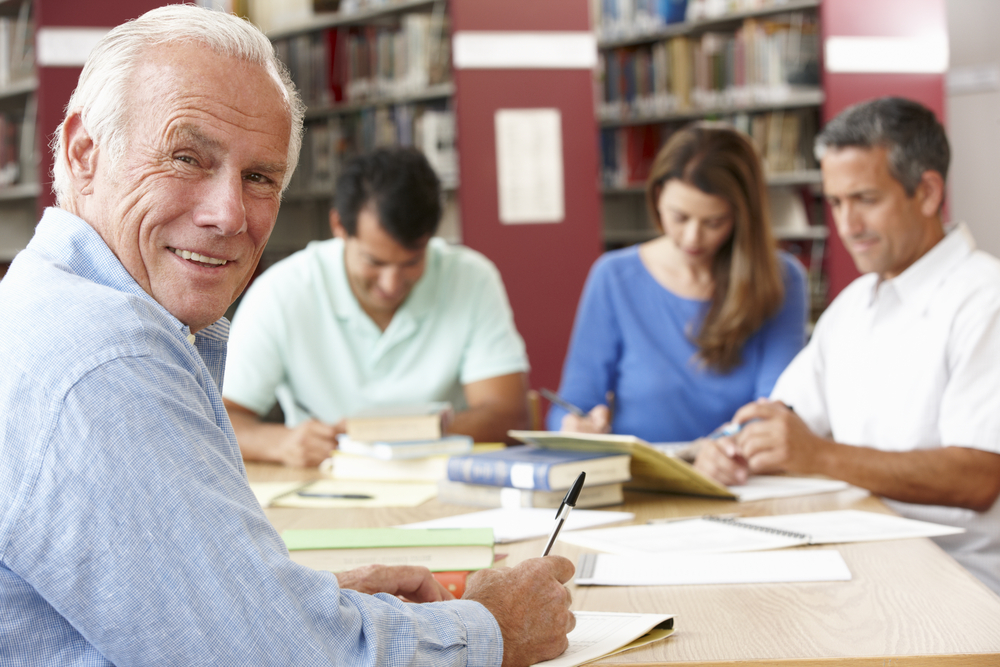 Aging Well
Well-being
For Older Adults, Life Review Writing Shared with College Students = Renewed Sense of Purpose
A unique program combining a life review writing workshop with conversations between seniors and college students enhances the sense of meaning in life for older adults living independently. That is the finding of a study done at by New York University's Steinhardt School of Culture, Education, and Human Development and published in the July/August 2015 issue of the American Journal of Occupational Therapy.
A release from the university notes that Americans are living longer than ever. The majority of older adults in our aging population want to remain in their own home or "age in place," as opposed to moving to housing for seniors or moving in with family members. Although physical function is important for community-dwelling seniors, mental health and well-being are also critical to their health and wellness.
Previous studies have shown that life review – a systematic review of life events from childhood to present day – has a positive effect on the mental health of older adults, especially when done in writing. Programs integrating younger generations with older adults have also been shown to be beneficial in enhancing seniors' sense of well-being, increasing intergenerational understanding, and decreasing depressive symptoms.
The release quotes study author Tracy Chippendale, assistant professor of occupational therapy at NYU Steinhardt, as saying, "A sense of purpose and meaning in life can affect disability status, cognitive function, and mortality among seniors. Effective interventions that can influence something known to prevent cognitive loss and disability are important for helping people to age in place."
Chippendale and her colleague studied the therapeutic benefits for community-dwelling seniors of the Living Legends program, which includes life review writing plus an interactive exchange between seniors and students, as compared with life review writing alone.
Thirty-nine seniors living at home were randomly assigned to a life review writing workshop or the workshop plus the intergenerational exchange. For eight weeks, Chippendale met weekly with seniors at senior centers and led them through the life review writing workshop, which included writing prompts, tips, and feedback.
After the workshop concluded, the older adults randomly selected to participate in the Living Legends program met with college students studying health sciences once a week for four weeks. In 90-minute sessions, the seniors read pieces of writing from the earlier workshop and took part in guided discussions with students about the content of their writing.
Using questionnaires and written responses, the researchers gathered information about the seniors and their sense of purpose before the writing workshop, after the workshop, and at the end of the Living Legends program.
Pages: 1 2