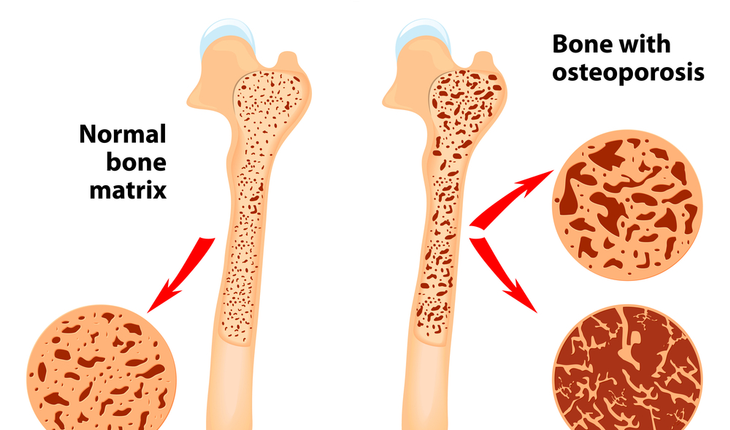 Osteoporosis
Outwitting the "Silent Thief" of Osteoporosis
In a world first, new Australian research done in October 2016 has revealed that genetic profiling can help predict whether an individual will break a bone because of osteoporosis. The findings, which are from Australia's globally-recognized Dubbo Osteoporosis Epidemiology Study, are likely to contribute to clinical decision making in the future, bringing us one step closer to personalized medicine for bone disease.
Osteoporosis – brittle, weakened bones – represents a major public health problem. The condition has been dubbed the "silent thief" since bone loss occurs without obvious symptoms until a bone is broken. Because of the silent nature of osteoporosis, it is very difficult to predict who will or will not fracture. For this reason, one key goal of osteoporosis research is to identify those who have a high risk of breaking a bone, with the ultimate aim of preventing avoidable fractures.
A release from the Garvan Institute of Medical Research notes that Professor Tuan Nguyen led the new research. He explains, "Our study shows, for the first time, that we can classify an individual's risk of breaking a bone much more reliably when we take genetic factors into account alongside clinical factors. This is a major step towards personalised medicine for osteoporosis."
Prof Nguyen says the findings overturn long-held skepticism in the bone health field about the role of genetics in the clinical management of osteoporosis.
"We have known for many years that a number of genetic variants are linked to low bone density and to fracture – but until now, we have struggled to transform that knowledge into clinical benefit to patients," Prof Nguyen says.
"It has previously been difficult to see how genetic variation might become clinically important, because the effect of each individual genetic variant on fracture risk is very subtle.
"To overcome this issue, we looked at 62 different genetic variants in tandem across over 1400 individuals in the Dubbo study – and we found that, together, those variants become a powerful predictive tool.
"Once we have validated our findings in other populations, we will be looking to develop a cost-effective gene profiling test that will be available for clinicians to use. The test will determine a 'genetic risk score' on the basis of a blood sample, which contains ample DNA for profiling."
The new findings arise from Garvan's leading Dubbo Osteoporosis Epidemiology Study, the world's largest and longest running population-based study of osteoporosis in men and women. The Dubbo Study has been gathering broad-ranging health data, including bone health and genomic information, from thousands of residents of Dubbo, NSW for 27 years.
Pages: 1 2