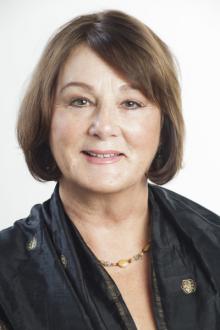 Skin
PaloVia Laser Giveaway
After twenty-one  at-home nightly laser treatments to my crow's feet with the PaloVia Skin Renewing hand-held laser, I had to take a break.The skin by my eyes was always red and was becoming too dry. I could hide it with makeup, but wanted to work on moisturizing. After my skin calmed down, I went to every other night treatments until I had put in thirty treatments. (To read about the entire treatment, see my earlier stories on parts one, two and three.)
Before revealing my conclusions about my PaloVia laser treatment, I want to post this full disclosure. The eight writers who had been contacted to test the PaloVia Skin Renewing hand-held laser and write about their experiences (this has nothing to do with the FDA testing completed before receiving FDA approval) were rewarded with a round trip flight to New York, a one-night stay at the gorgeous Gansevoort Hotel on Park Avenue where Kim (and Kris Humphries) and Kourtney Kardashian lived during their reality series "Kim and Kourtney Take New York" as well as a dinner and a make-up and hair session prior to a professional head shot. (Needless to say, that's me at left.)
An unexpected perk was Tim Tebow and some of the New York Jets paying for drinks for our table of lady bloggers (I had saintly mineral water) since we had to wait quite some time for them to vacate our reserved table for dinner at House restaurant in New York.
At that dinner, by the way, the PaloVia representative made it perfectly clear that the testers could write whatever they wanted to write and that the company wanted to hear their authentic experience whether  it was positive, negative, or neutral. By the way, all of our PaloVia lasers were retrofitted – new insides but used plastic outer covers.
I realized after meeting with the seven other writers who were testing the laser – all of whom blog about beauty products — that I probably should not have started on the high setting, even though there is absolutely nothing wrong with starting out on the high setting. The choice should not be based on tolerating the initial stinging sensation of the laser, but on knowing your skin type and being aware of how it reacts to irritants. I went full tilt from the get-go thinking that would get me the best results.
Also, at age 61, I was the oldest tester; the others were in their 40s and 50s, and maybe one in her 30s. Although my eye wrinkles were not bad, the main crease at the outside edge of the eye that goes toward the hairline was quite deep on me.
The truth is, I didn't notice much improvement in my crow's feet. But after talking to the other testers, I want to redo the testing with better technique in mind. For instance, I didn't follow through around the lower eye socket area on the really fine lines because I didn't think they were significant enough. The other testers saw them virtually disappear. I didn't start on low, then medium. One tester stayed on medium almost the entire time and saw improvement.
Pages: 1 2