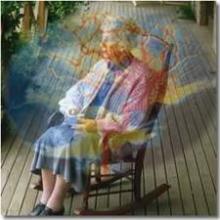 Partners in Parkinson's
The Michael J. Fox Foundation (MJFF) and the AbbVie pharmaceutical company announced on May 27th 2014 the launch of Partners in Parkinson's, a new strategic health initiative offering comprehensive support to help people with Parkinson's disease (PD) optimize their care at every stage of the disease.
"No two cases of Parkinson's disease are alike. Patients and caregivers need high-quality, trustworthy information and resources that can help navigate a Parkinson's diagnosis and progression," said Todd Sherer, PhD, chief executive officer of The Michael J. Fox Foundation. "Partners in Parkinson's provides tools to empower the Parkinson's community to take an active role in their own care, now and in the future."
Partners in Parkinson's provides patients and caregivers with virtual and face-to-face opportunities to connect with knowledge and support. These include an educational website featuring the first online tool enabling patients to locate a movement disorder specialist. The tool was developed in collaboration with the International Parkinson and Movement Disorder Society. The website also connects patients and caregivers with AbbVie Parkinson's Disease Advocates who are available to provide one-on-one support anywhere in the United States. Finally, the site offers comprehensive information about Parkinson's, including a downloadable Parkinson's disease guide.
FEWER THAN HALF OF PD PATIENTS KNOW WHAT A MOVEMENT DISORDER SPECIALIST IS
Designed to help Parkinson's families "discover the benefits of team," Partners in Parkinson's is focused in part on the value of specialist care to manage the progressive symptoms and stages of Parkinson's disease — something too few patients make part of their care regimen. While estimates vary, conventional knowledge holds that the percentage of Parkinson's patients who ever seek specialist care ranges from 40 to 60 percent. According to a survey conducted online by Harris Poll on behalf of The Michael J. Fox Foundation and AbbVie in February/March 2014 among more than 500 Parkinson's patients diagnosed with Parkinson's, as few as 28 percent of Parkinson's patients are currently seeing a movement disorder specialist (a neurologist with specific training in treating Parkinson's). Even more tellingly, more than half of patients were unable to identify the correct definition of a movement disorder specialist when given a multiple choice list of definitions.
FILLING IN KNOWLEDGE GAPS