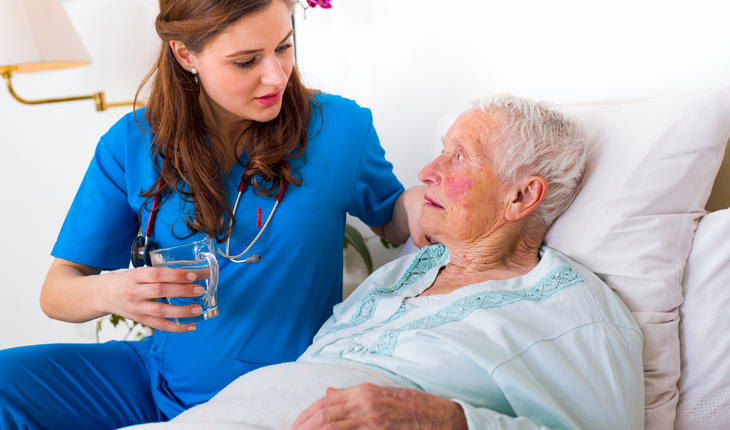 Senior Health
Patients Are Often Prescribed Potentially Futile Drugs in Their Final Days
Older adults often receive drugs of questionable benefit during their last months of life, according to the first study conducted on the burden of end-of-life medications across an entire population. The authors advocate for clinical guidelines to support physicians when they face the decision to continue or discontinue medications near the end of life. Their findings were published in May 2017 The American Journal of Medicine.
A release from the publishers notes that the simultaneous use of multiple medications has become commonplace among older adults. In high-income countries, it has previously been estimated that 25% to 40% of people aged 65 years or older are prescribed at least five medications. This practice is known as "polypharmacy," and can lead to drug-drug interactions and serious adverse effects.
In the context of end-of-life care, polypharmacy also raises important ethical questions about the potential futility of treatments close to death.
"People with life-limiting illness often receive medications whose benefit is unlikely to be achieved within their remaining lifespan," writes lead author Lucas Morin, of the Aging Research Center at Karolinska Institutet in Stockholm, Sweden. "However, previous studies have been conducted in selected samples of individuals. Future research and clinical guidelines need to be informed by findings that are generalizable beyond a specific illness or care setting."
The authors identified over half a million adults over 65 years of age who died in Sweden between 2007 and 2013, and reconstructed their drug prescription history for each of the last 12 months of life through the Swedish Prescribed Drug Register. The characteristics of study participants at time of death were assessed through record linkage with the National Patient Register, the Social Services Register, and the Swedish Education Register. Of note, over-the-counter drugs were not taken into account in this investigation.
The study resulted in two main findings:
First, the burden of medications increases as death approaches. The proportion of older adults exposed to at least ten different prescription drugs rose from 30% to 47% over the course of the last year before death. Older adults who died from cancer had the largest increase in the number of drugs. Individuals living in institutions were found to receive a greater number of medications than those living in the community, but the number of drugs increased more slowly for those living in an institution.
Pages: 1 2