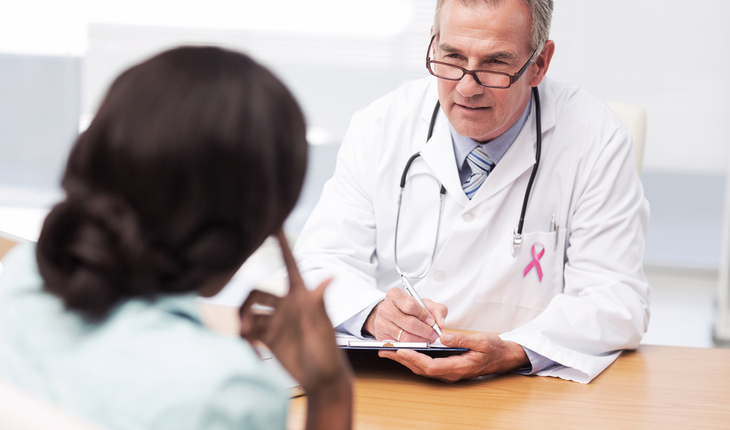 Breast Cancer
Breast Cancer Treatment Options
Genetic Issues
Physicians' Misunderstanding of Genetic Test Results May Hamper Mastectomy Decisions
A 2017 survey of over 2,000 women newly diagnosed with breast cancer found that half of those who undergo bilateral mastectomy after genetic testing don't actually have mutations known to confer increased risk of additional cancers. That is the finding of a study done by researchers at the Stanford University School of Medicine and four other U.S. medical centers and published online April 12th in the Journal of Clinical Oncology.
A release from Stanford notes that Instead the women had what are known as variants of uncertain significance, or VUS, that are often eventually found to be harmless. A bilateral mastectomy is a surgical procedure in which both of a woman's breasts are removed after a diagnosis of cancer in one breast.
The finding highlights the need for genetic counselors to help both patients and physicians better understand the results of genetic testing intended to determine a woman's risk for cancer recurrence or for developing a separate cancer in her ovaries or unaffected breast.
The release quotes lead author Allison Kurian, MD, associate professor of medicine and of health research and policy at Stanford, as saying, "Our findings suggest a limited understanding among physicians and patients of the meaning of genetic testing results. Clinical practice guidelines state that variants of uncertain significance should not be considered to confer high cancer risk, and that patients with these variants should be counseled similarly to a patient whose genetic test is normal. However, many of the physicians surveyed in our study stated that they manage these patients in the same way as they do patients with mutations known to increase a woman's risk."
Only about half of the surveyed women who received genetic testing ever discussed their test results with a genetic counselor, and between one-quarter and one-half of the surveyed breast cancer surgeons indicated they treat women with VUS no differently than women with known cancer-associated mutations, the researchers found. Furthermore, some women undergo surgery prior to receiving genetic testing or seeing the results.
The need for genetic testing
The findings come on the heels of a February study by many of the same researchers showing that physicians often fail to recommend genetic testing for breast cancer patients at high risk for mutations in the BRCA1 or BRCA2 genes, which are strongly associated with ovarian and other cancers.
In this study, the researchers asked 2,502 women newly diagnosed with breast cancer whether they had received genetic testing, and if so, whether the testing and any discussion of results occurred before or after breast surgery.