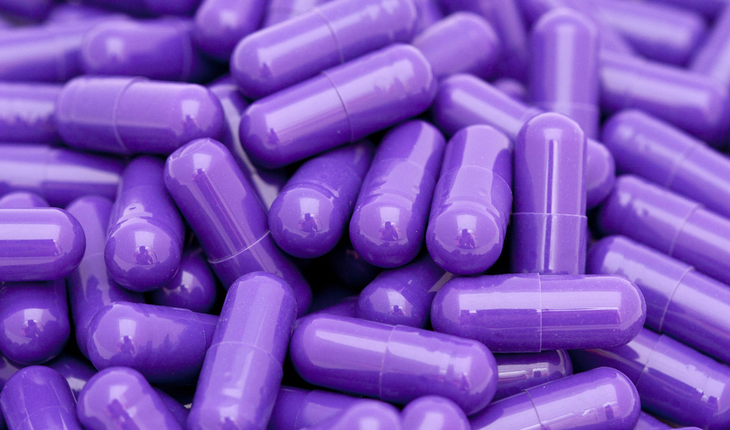 Sexual Health
Women's Health
"Pink Viagra" (Which Is Actually Purple) Is Not Selling Well at All
Back in June of 2015 here at thirdAGE, we gave you advance warning that the female libido booster slated for an approval vote by the FDA was costly and risky. Then in August of 2015, we let you know that the pill — dubbed "Pink Viagra" and bearing the brand name Addyi — had in fact been approved in spite of numerous objections from the medical community.
Not long after the approval of Addyi, Valeant Pharmaceuticals acquired the rights to the drug from Sprout Pharmaceuticals for a whopping $1 billion. Yet sales of the medication got off to a very slow start. Then in January 10th 2016 update in the Pittsburgh Post-Gazette by Adam Smeltz reported that only about 1,000 prescriptions were filled in the drug's first two months on the U.S. market. Smeltz quoted Beth A. Prairie, a midlife-gynecology specialist at West Penn Hospital in Bloomfield PA, as saying, "Women are just smarter than the drug company thought." She added that the drug has proven "very expensive and not very effective."
In the same vein, a doctor writing on KevinMD pointed out that the burden of making sure patients don't drink any alcohol while on Addyi falls to physicians – a task that is obviously not easy to accomplish. Drinking alcohol while taking the so-called "little pink pill" — which is actually a purple capsule — greatly increases the risk of fainting and subsequent injuries. Perhaps most important, though, is the fact that Addyi doesn't do much to increase desire. And as a refresher, the moniker Pink Viagra is a misnomer. Viagra, the blue pill for male erectile dysfunction, works by helping to create an erection but it does not increase men's desire. If a guy isn't in the mood, Viagra won't help at all. As for Addyi, it doesn't purport to create any physical changes in women. The only claim is that it will make women want sex, but report after report says it rarely if ever fulfills the promise.
Given all of that, is there any solution to a desire dip – especially for post-menopausal women? Our trusted medical contributor here a thirdAge, Marie Savard M.D., says that that testosterone — while not for everyone — is the only true desire booster for women. Here is her article on that subject.
And while we're on the subject of escalating the sex drive, be sure to warn the men in your life that over-the-counter remedies mostly don't work and can be harmful. That is the finding of a January 11th 2016 study done at the Wake Forest Baptist Medical Center in Winston-Salem NC. The researchers report that most top-selling OTC sexual treatments for men are unproven, and that some could be toxic. The results were published online ahead of print in the Journal of Sexual Medicine.