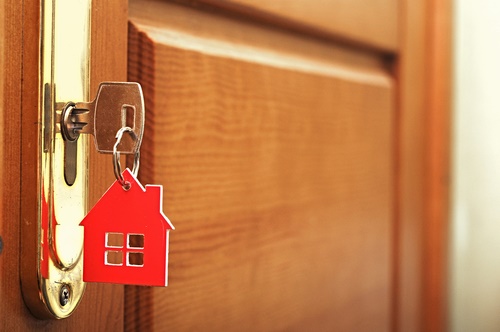 Alzheimer's Disease and other Dementias
Protecting Alzheimer's Patients from Wandering
The issue of an Alzheimer's patient wandering is one of the most frightening and dangerous aspects of the disease. According to the experts from Harvard Medical School, wandering can be prompted by a number of things: memories of former workplaces, chores, hobbies or even homes.
Often, the decision to place an Alzheimer's patient in assisted living is prompted by the issue of wandering. But the Harvard experts say there are some things you that will work well for a time and may even help postpone a very painful decision.
Here are their suggestions:
Install slide bolts at the top or bottom of doors.
Place warning bells on doors.
You can camouflage doorknobs, the experts say, by covering them with cloth of the same color as the doors. Childproof knobs can help, too.
You can also disguise doors by painting them the same shade as the adjacent walls.
Create a two-foot black threshold in front of doors with paint or tape, the Havard experts say. This is because the threshold will create the illusion of a gap or a hole that a person who has "limited visual spatial abilities" may not want to cross. A dark rug may work as well.
Besides preventive measures like these, the Harvard experts say, you should be prepared if your loved one does wander:
Keep a recent, close-up photograph available, both print and digital.
Keep a written list of places that he or she might go, such as church or a favorite restaurant, job site, or previous home. The Alzheimer's Association (www.alz.org) notes that wandering generally follows the direction of a person's dominant hand – to the right if right handed, or the left if left handed.
Keep emergency numbers in a handy spot.
The Harvard experts also suggest buying identification jewelry engraved with "memory impaired" and the person's name, address, and phone number. You might also consider Safe Return programs that offer a bracelet or pendant with a toll-free emergency response number. [Editor's note: For more on this program, click here.]
For more on diagnosing and treating Alzheimer's, buy A Guide to Alzheimer's Disease from Harvard Medical School. Click here to order.