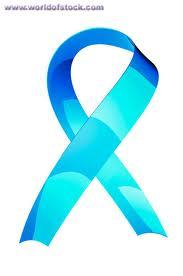 PSA Screening Down Since 2012
Researchers at Case Western Reserve University and University Hospitals Case Medical Center have assessed the impact of the 2012 U.S. Preventive Services Task Force (USPSTF) recommendations against routine prostate specific antigen (PSA) cancer screenings. The 2012 report cited evidence that the risks of screening outweigh the benefits. Results of the current study indicate that the USPSTF recommendations have resulted in a decrease in the number of PSA screenings ordered by doctors, with the greatest decline seen among urologists. The findings will be published in the June 2014 issue of The Journal of Urology.
A release from the publisher notes that PSA screening has always been controversial. Although early detection is the key to treating prostate cancer successfully, routine PSA screenings have come under scrutiny because of potential overdiagnosis and overtreatment of "clinically insignificant" prostate cancer.
In the current study, the investigators looked at data for PSA tests performed at University Hospitals Case Medical Center and its affiliated facilities from January 2008 to December 2012. During that period, 43,498 PSA screenings were performed, with the majority of the tests ordered by internal medicine (64.9%), followed by family medicine (23.7%), urology (6.1%), and hematology/oncology (1.3%). Screening numbers started to decline in 2009 with the release of the initial PSA screening trial results, and then continued to decline after the USPSTF recommendations were issued.
To explore the specifics of the decline, investigators evaluated data reported for type of medical provider ordering the tests, as well as geographic location of the facility. The release quotes lead investigator Dr. Robert Abouassaly, MD, MSc as saying, "The recently published prostate screening trials and the USPSTF recommendations appear to have negatively impacted PSA screening. These effects were more immediate and pronounced in the urban/academic setting, and more gradual in suburban and rural settings. Decreased prostate cancer screening was observed across all specialties over time, with, interestingly, the greatest impact seen among urologists."
The researchers explain that because for urologists, prostate cancer is a focal point of their day-to-day practice, the changes in PSA screening behavior may have been more rapidly acknowledged. Primary care physician offices manage a broad range of medical topics with varied screening policies and thus there may be a delay in the implementation of new policies. Also, PSA screening policy may not quickly circulate through rural and suburban areas compared to urban/academic practices.
Pages: 1 2