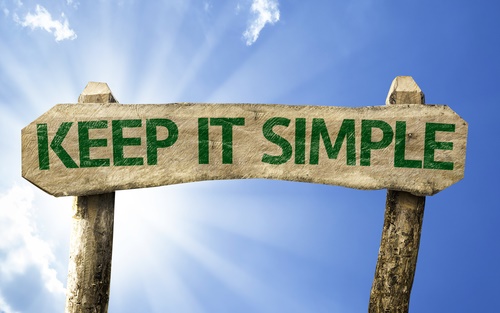 Money Matters
Retirement
Ready to Retire? It's Time to Simplify Your Life
The time is now to get started on reaching your retirement goal (or dream) in 2016. Reboot Partners, four Boomer professionals, have written a practical guide, THE RETIREMENT BOOM: An All Inclusive Guide to Money, Life, and Health in Your Next Chapter (Career Press), to make the transition a bit easier. (You can order the book on Amazon or BN.com.)
The first thing you should do, they say, is to start simplifying your life so you'll have less to worry about and more time both to have fun and to keep track of the important matters in your life once you've retired. Here are some smart ways to start:
Finances
Pare down to three financial relationships – While consolidating to one institution may afford you certain discounts or services, diversifying protects your interests.
Talk with experts – Consult people you trust. Choose a Certified Financial Planner who charges a fee and has no financial interest in where and how you invest. Read about financial matters and attend local or online seminars.
Be organized – Compile critical information in a safe place, such as a fireproof safe. Keep paper copies of important documents, in case you lose the electronic.
Keep your family informed – Be sure they know where your information is, in case you become incapacitated.
At Home
Schedule – Consider a master paper calendar in the kitchen to help you stay connected and negotiate plans with family members. It also can be a vehicle for asking for help.
Start cleaning – Set aside time each week to clean out a small space, such as a closet or dresser drawers.
Share responsibility – Get family involved in cleaning, fixing up, and maintaining shared spaces. Sharing teaches value. You might even want to work with a friend at each other's house.
Detach from technology – This lets you focus on simple pleasures. Start at mealtime and extend to one evening, weekends, or during vacations with your whole family.
Sell or change second homes – Rent a smaller house or change your condo for one where you'd like to retire. Trade homes during vacations through places like www.homeexchange.com, rather than own a second home.
"Stuff"
Reduce clutter – Pare down possessions. Involve family and have them take charge of their own possessions and spaces. Re-gift, give to charity, or hold a garage sale.
Hire an expert— If you can afford one, hire a personal consultant to help you go through things, get things appraised, find places to sell and give away things you no longer want or need.
Vacations
Take a cruise – This lets you relax and enjoy the trip. You don't have to go big; consider a smaller cruise.
Travel with friends and family – Each person can organize a portion of the trip.
Visit friends– Go see friends and let them do the planning
Establish a one-bag rule – Pack only what you can take in one bag, ideally to carry on the plane.
Rent equipment – Instead of hauling your own sports equipment, consider renting at your destination.
Pages: 1 2