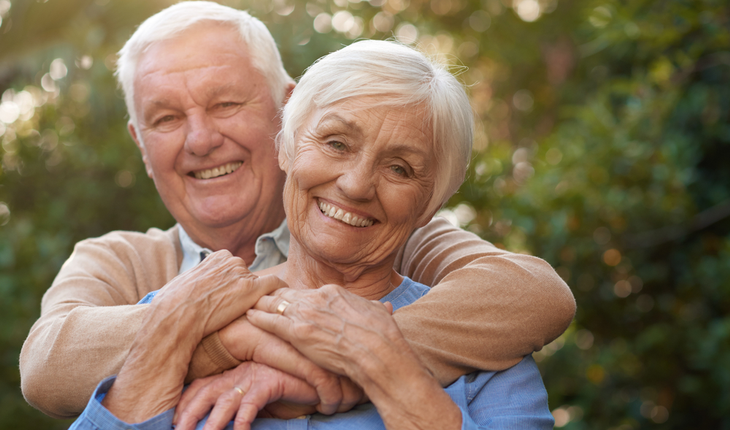 Aging Well
Redefining Health and Well-Being in America's Aging Population
Chronological age itself plays almost no role in accounting for differences in older people's health and well-being, according to a large-scale study done in 2016by a multidisciplinary team of researchers at the University of Chicago. The paper was published in the May 2016 issue of the Proceedings of the National Academy of Sciences.
A release from the university reports that the work, part of the National Social Life, Health, and Aging Project (NSHAP), supported by the National Institute on Aging of the National Institutes of Health, is a major longitudinal survey of a representative sample of 3,000 people aged 57 to 85 done by the independent research organization NORC at UChicago. The study yielded comprehensive new data about the experience of aging in America that formed the underpinning of the research and its conclusions.
The research presents a sharp departure from the traditional biomedical model's reliance on a checklist of infirmities centered on heart disease, cancer, diabetes, high blood pressure, and cholesterol levels.
Using what they call a "comprehensive model" of health and aging, the team has shown how other factors such psychological well-being, sensory function, mobility and health behaviors are essential parts of an overall health profile that better predicts mortality.
The release quotes lead author UChicago biopsychologist Martha McClintock as saying, "The new comprehensive model of health identifies constellations of health completely hidden by the medical model and reclassifies about half of the people seen as healthy as having significant vulnerabilities that affect the chances that they may die or become incapacitated within five years."
"At the same time, some people with chronic disease are revealed as having many strengths that lead to their reclassification as quite healthy, with low risks of death and incapacity," co-author and demographer Linda Waite added.
The paper is based on the results of a major longitudinal study of aging Americans, funded by the National Institute on Aging, that is the first of its kind to collect this sort of information from a scientifically selected group of people.
The comprehensive model reflects a definition of health long advanced, but little studied, by the World Health Organization that considers health to include psychological, social, and physical factors in addition to the diseases that are the basis for the current medical model of health.
McClintock is the David Lee Shillinglaw Distinguished Service Professor in Psychology. Waite is the Lucy Flower Professor in Sociology. Other members of the team are geriatrician William Dale, associate professor of medicine, and chief, Section of Geriatrics & Palliative Medicine at UChicago Medicine; and sociologist Edward Laumann, the George Herbert Mead Distinguished Service Professor in Sociology.
In addition to finding that chronological age itself plays little or no role in determining differences in health, the research also found that: