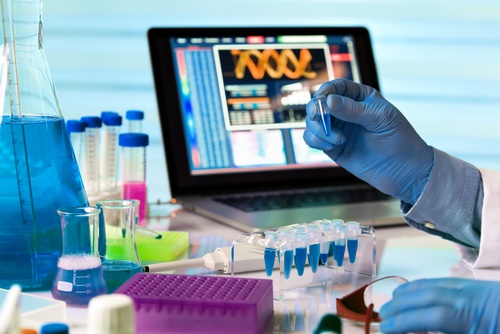 Cancer Center
Report on The Status of Cancer: Good and Bad News
Although cancer is still one of the greatest health dangers facing Americans, an analysis by the federal National Cancer Institute (NCI) and other agencies has found that overall death rates from the illness continue to decline.
But disparities in survival rates remain affected by an array of socioeconomic factors, and more progress needs to be made in weight reduction and elimination of tobacco use.
The findings were contained in the latest Annual Report to the Nation on the Status of Cancer, 1975-2014. Among the key conclusions:
*Overall cancer death rates from 2010-2014 decreased by 1.8% per year in men, by 1.4% per year in women, and by 1.6% per year in children.
*Death rates during the period 2010-2014 decreased for 11 of the 16 most common types of cancer in men and for 13 of the 18 most common types of cancer in women, including lung, colorectal, female breast, and prostate cancers.
*For breast cancer in women, the death rate decreased by 1.6% between 2010-2014. However, between 2009 and 2013, the incidence of breast cancers in women increased 0.4% – a rate the report called statistically significant.
*There were increased death rates for cancers of the liver, pancreas, and brain in men and for liver and uterine cancer in women.
*Overall cancer incidence rates, or rates of new cancers, decreased in men but stabilized in women during the period 1999-2013.
The Report to the Nation is released each year in a collaborative effort by the American Cancer Society; the NCI; the federal Centers for Disease Control and Prevention (CDC); and the North American Association of Central Cancer Registries (NAACCR).
The report, which appeared in the Journal of the National Cancer Institute, also includes a section that focuses on survival as a percentage of cases. Some statistics on survival:
Compared to cases diagnosed in 1975-1977, five-year survival for cancers diagnosed in 2006-2012 increased significantly for all but two types of cancer: cervix and uterus. The greatest absolute increases in survival (25 percent or greater) were seen in prostate and kidney cancers as well as non-Hodgkin lymphoma, myeloma, and leukemia.
Cancers with the lowest five-year relative survival for cases diagnosed in 2006-2012 were pancreas (8.5 percent), liver (18.1 percent), lung (18.7 percent), esophagus (20.5 percent), stomach (31.1 percent) and brain (35 percent); those with the highest were prostate (99.3 percent), thyroid (98.3 percent), melanoma (93.2 percent) and female breast (90.8 percent).
The report also indicated that survival rates varied significantly by race, ethnicity and state, because of biological differences, socioeconomic status, and access to health care.
Pages: 1 2