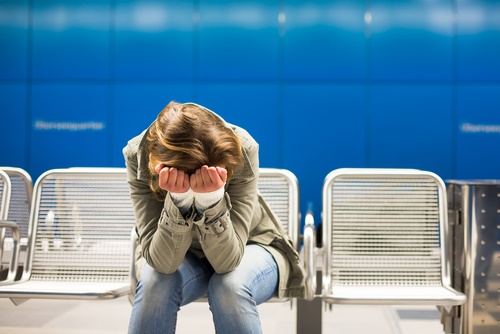 Emotions
Mental & Emotional Health
Resilience May Be Overrated
Natural resilience – the ability to bounce back from major life stressors – may not be as common or as easy as once thought, according to new research from Arizona State University.
The study questions prior claims that resilience is the "usual" response to major life stressors by looking at longitudinal data in a more nuanced way and making less generalization about the human response to such dramatic events.
A paper detailing the research, "Resilience to major life stressors is not as common as thought," is published in the current issue of Perspectives on Psychological Science.
"We show that contrary to an extensive body of research, when individuals are confronted with major life stressors, such as spousal loss, divorce or unemployment, they are likely to show substantial declines in well-being and these declines can linger for several years," said Frank Infurna, an ASU assistant professor of psychology and co-author of the new study.
"Previous research largely claimed that individuals are typically resilient to major life stressors," he said. "Whereas when we test these assumptions more thoroughly, we find that most individuals are deeply affected and it can take several years for them to recover and get back to previous levels of functioning."
Infurna and co-author Suniya Luthar, an ASU Foundation Professor in psychology, were seeking to replicate prior work that showed among adults, resilience — which is described as stable, healthy levels of well-being and the absence of negative outcomes during or following potentially harmful circumstances — is the prototypical trajectory after potentially traumatic events.
Previous work by others in the field involving people going through traumas ranging from bereavement and deployment in military service to spinal-cord injury and natural disasters had reported that resilience is the most common response following significant negative life events.
"Our findings go against the grain and show there can be more to the picture than that," Infurna said. "It may not be the case that most people are unperturbed and doing fine."
Infurna and Luthar used existing longitudinal data from Germany (the German socioeconomic panel study), which is an ongoing survey that began in 1984 and annually assesses participants over a wide range of measures. The outcome that they focused on was life satisfaction, which assesses how satisfied individuals are with their lives, all things considered, as they pass through years of their lives.
Essentially, Infurna and Luthar documented that "rates of resilience" vary substantially based on assumptions applied while running the statistical models.
They explain that in essence, the question that was addressed in previous studies was not, "How many people are resilient?" But instead, "Assuming A and B, how many people are resilient?"
And what were the A and B assumptions applied in previous studies?