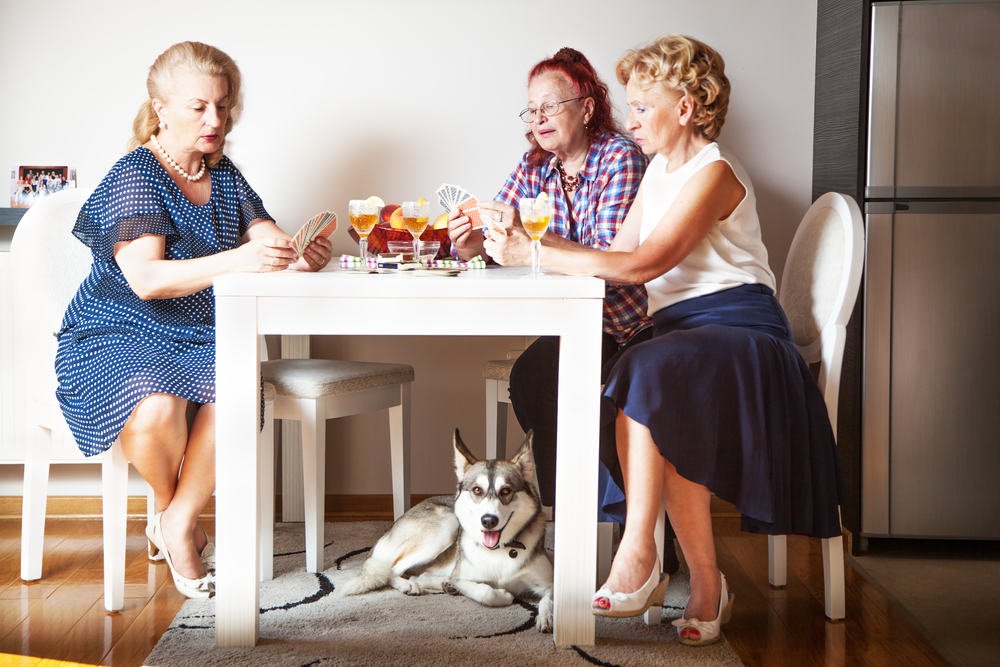 Aging Well
Loneliness
Money Matters
Pets
Retirement
Spiritual Health
Retirement Doesn't Have to Be Lonely: 9 Great Ways to Stay Connected
Retirement can be a difficult time as you adjust to a new life away from the 9-to-5 grind you're used to. And if you're not careful, retirement can become an extremely lonely time, especially if your social life was once wrapped up with your work life.
Thankfully, retirees can find companionship in a variety of places. Although it takes a little effort, it's completely worth it! According to a recent study published by PLOS Medicine, maintaining a strong social life can benefit your long-term health as much as avoiding cigarettes does.
So in the name of health, happiness, and camaraderie, here are nine great ways for you to find companionship during retirement:
1. Adopt a pet. Adopting a pet is a common option for gaining a companion during retirement, but did you know that caring for a pet actually has health benefits? According to the American Psychological Association, pets are important sources of social and emotional support, especially for those facing significant health challenges.
Not only do pet owners show lower stress levels, but they also have a greater sense of purpose. You can even take your pet companionship one step further by mingling at local dog parks, attending charity walks, or volunteering to visit patients at local hospitals!
2. Find a hobby. It's hard to switch up your daily routine, but trying something new or picking up an old hobby could be just the thing you need. Having a hobby makes you part of a community of like-minded people.
Whether you join a local theater troupe, a gardening club, or a knitting circle, meeting new people on common ground makes socializing easy. And if you enjoy a hobby that's less likely to be done in a group setting, use your interests as a conversation starter to connect with new people.
3. Join a gym. It's common knowledge that regular exercise provides mental health benefits, but joining a gym also has social benefits. Similar to picking up a new hobby, going to the gym directly connects you with others who have similar interests. You can build a strong friendship by enduring something difficult with another person. So put on your shoes, grab a towel, and hit the gym!
4. Find a pen pal. Writing to a pen pal is a great way to expand your circle of friends, brush up on your writing skills, and organize your thoughts. It also helps you recognize the great things going on in your life, and it gives you an outlet to share your expertise and learn new things. Online resources such as International Pen Friends and PenPal World can help you connect with people across the globe.
5. Join (or start) a club. Joining or starting a club is easy — all it takes is two people who are willing to meet regularly. Once you start, you can invite others to join in.
Pages: 1 2