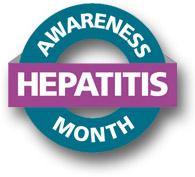 Medical Care
The Right Questions to Ask Your Doctor About Hepatitis C
By Sondra Forsyth
The Centers for Disease Control has designated May as Hepatitis Awareness Month. One goal of that campaign is to let Boomers know that of the more than three million Americans infected with hepatitis C, over 75% are in their 50s and 60s. You can find out the extent of your risk with this 5-minute online assessment from the CDC.
If you are wise enough to get tested and you learn that you do have hep C, don't panic! Yes, the disease is potentially serious but the condition doesn't have to be a death sentence if you ask the right questions and get proper treatment as soon as possible. (P.S. If you are still resisting getting tested, rectify that situation right away! Hep C can be a "silent disease" with no symptoms.)
Once you've been diagnosed, your PCP can give you a referral for a hepatologist who specializes in liver diseases. Before your appointment, write down all your questions either in a notebook or on your tablet. Bring the list with you and take notes. Also, consider asking your spouse or a friend to come along in order to make sure you ask all the questions on your list. Even if you're usually pretty assertive, you might get rattled and clam up in the presence of a physician!
Here are some key questions to ask:
Q. What is the extent of my hepatitis C infection?
Why you need to know this:
Many people who have chronic hep C don't have any symptoms until the liver is already damaged. If you contracted hep C from a blood transfusion or organ donation before screening went into effect in 1992, you could have had a silent infection for years. The same could be true if you got a tattoo or body piercing at an unlicensed establishment or if you ever — even once — shared a needle for a recreational drug.
Q. What are my treatment options?
Why you need to know this:
If you have been lucky (or smart!) enough to be diagnosed early, you may not need treatment. Your doctor may recommend a "watch and wait" scenario in which you get follow-up blood tests to look for liver problems.
Another possibility is that your doctor will prescribe antiviral medications, probably a combination of peginterferon and ribavirin. You'll take the medication for a specified amount of time, usually about a month to six weeks, to clear the infection from your body.
However, you may need a liver transplant either from a deceased or a living donor if your liver is seriously damaged. Living donors give one-third of the organ to the patient. Adult children frequently volunteer to be donors for their parents. As you might imagine, the parents often balk at this idea! Even so, consultations with specially trained healthcare personnel can help with the decision.
Q. Will I have side effects from the antiviral medication?
Why you need to know this: