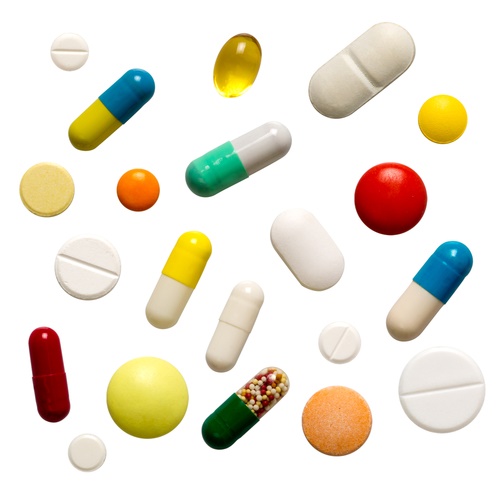 Men's Health
The Risk of "All-Natural" ED Treatments
Men, beware! Products falsely marketed as "dietary supplements" or "foods" that promise to enhance your sexual performance or increase sexual stimulation might contain hidden drug ingredients or other undisclosed ingredients — and can endanger your health.
Thus far, FDA lab tests have found that nearly 300 of these products contain undisclosed drug ingredients. These can include the same active ingredients found in prescription drugs that are FDA-approved for the treatment of erectile dysfunction (ED), such as Viagra, Cialis and Levitra. Not only do these products contain undisclosed drug ingredients, but they also sometimes may include combinations of undisclosed ingredients or excessively high doses, both potentially dangerous situations.
Even a cautious consumer can't tell that these products are, in fact, tainted with undisclosed drug ingredients, because their labels do not list the potentially hazardous ingredients, says M. Daniel Dos Santos, Pharm.D., Ph.D., of FDA's Division of Dietary Supplement Programs. Consumers may be misled to believe these products are safe because their labeling often suggests they are "all-natural" or "herbal" alternatives to FDA-approved prescription drugs for the treatment of ED.
"We're finding an alarming number of these products sold online and in retail stores. They're often sold in single-serving sizes in gas stations or vending machines. We've seen pills, coffees, chewing gum and dissolvable oral strips that contain hidden drug ingredients or untested chemicals," says Gary Coody, R.Ph., FDA's national health fraud coordinator. "Consumers have no way of knowing which drugs or ingredients are actually in the product just by reading the ingredients on the label."
Beware of products that:
Promise quick results (within 30 to 40 minutes)
Are advertised as alternatives to FDA-approved prescription drugs
Are sold in single servings
Advertise via spam or unsolicited emails
Have labels written primarily in a foreign language
Have directions and warnings that mimic FDA-approved products
A Drug Cocktail
Even more troubling is that many of the hundreds of products FDA has tested contained high doses of undeclared (or hidden) mixtures of different drug ingredients. For example, one of these tainted products included 31 times the prescription dose of tadalafil (the active ingredient in Cialis), in combination with dapoxetine, an antidepressant that is not approved by FDA.
"Some of these products have as many as six different ingredients contained in FDA-approved prescription drugs and analog of those ingredients, which are similar compounds of the drugs. We don't know what danger this poses because these combinations have never been studied before they're sold to unsuspecting consumers," Coody says.