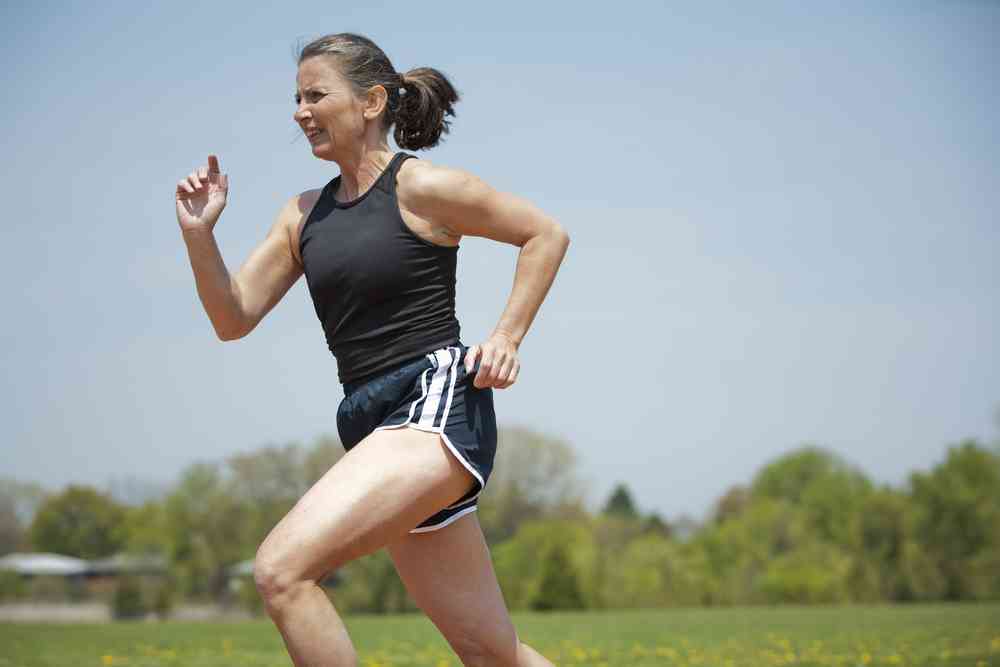 Aging Well
Exercise
Senior Health
Running Keeps You Young
Seniors who run regularly can walk as efficiently as 20-somethings, according to a study done at the University of Colorado Boulder and Humboldt State University in Arcata, CA
However, older people who walk for exercise rather than jog expend about the same amount of energy walking as older, sedentary adults, and expend up to 22 percent more energy walking than the 20-something crowd. The study, led by Humboldt State Professor Justus Ortega, was published online November 20th 2014 in the journal PLOS ONE.
A release from the Universoty of Colorado quotes CU-Boulder Associate Professor Rodger Kram of the Department of Integrative Physiology, a co-author on the study, as saying, "The bottom line is that running keeps you younger, at least in terms of energy efficiency."
The research study involved 30 healthy older volunteer adults (15 males and 15 females) with an average age of 69 who either regularly ran or walked for exercise. The volunteers all had been either walking or running at least three times a week for a minimum of 30 minutes per workout for at least six months. Boulder was an ideal place for the study, said Kram, in part because it has been an international running mecca since the 1970s and there are a relatively large number of senior runners.
"What we found is that older adults who regularly participate in highly aerobic activities – running in particular – have a lower metabolic cost of walking than older, sedentary adults and also lower than seniors who regularly walk for exercise," said Ortega, who earned his doctorate at CU-Boulder.
"It's been known for a long time that as people age their maximum aerobic capacity, or 'horsepower,' declines, and that is true for runners as well," said Ortega. "What's new here is we found that old runners maintain their fuel economy."
All study participants underwent preliminary health screenings at the CU-Boulder Clinical and Translational Research Center (CTRC), which is funded primarily by the National Institutes of Health.
The test subjects walked on a force-measuring treadmill at three speeds in Kram's Locomotion Laboratory at CU-Boulder: 1.6 mph, 2.8 mph, and 3.9 mph. The researchers measured each participant's oxygen consumption and carbon dioxide production during the testing sessions. For the new study, the team also used data gathered as part of Ortega's dissertation on the energy expended by younger and older sedentary adults during similar walking treadmill tests for comparison.
Other co-authors of the new study are CU-Boulder graduate student Owen Beck, Jaclyn Roby, now a student in the Physical Therapy Program at CU's Anschutz Medical Campus in Denver, and former Humboldt State undergraduate Aria Turney.
Pages: 1 2