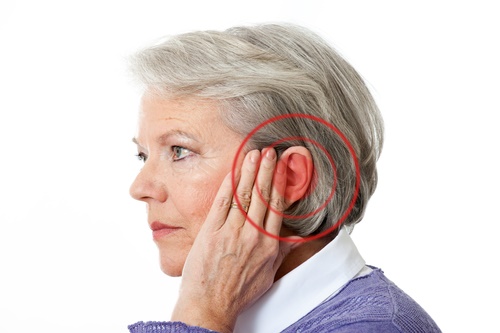 Hearing Loss
Senior Health
Seniors Often Deny A Need for Hearing Aids
Although hearing loss is a common problem that accompanies aging, a majority of senior citizens who suffer from hearing loss choose to ignore treatment with hearing aids and are in denial about the negative effects of that decision.
That conclusion was reached via research conducted by Sivantos, Inc., manufacturer of Siemens hearing aids. The company surveyed 321 attendees at the 2015 Life@50+ National Event & Expo held in May 2015.  The median age of the respondents was 60-69 years old and roughly two-thirds were female.
According to the survey, more than half of the respondents admitted to having some degree of hearing loss, but only one in six chose to `wear hearing aids. Hearing was also tied for last place with a colonoscopy as the least likely health check. And seniors with hearing loss are also three times as likely to have elective or cosmetic procedures than they are to seek treatment for their hearing loss.
According to Sivantos, a majority of respondents have an unjustified fear that other people will see them as old or feeble. That fear prevents them from seeking treatment with hearing problems. In fact, Sivantos said, most seniors report that they don't judge others for wearing a hearing aid.
The list of contradictions does not end there. Many respondents are in denial over the social repercussions of not wearing hearing aids. One in four say they do not want to interact with someone who has trouble hearing and continuously asks them to repeat themselves (saying things like "Huh?" "Sorry, say again" and "What did you say?"). However, only 15 percent of respondents believe others react the same way when they are the ones asking others to repeat themselves.
Although Medicare will cover a hearing test during a wellness visit if a physician believes one is necessary to screen or diagnose a patient's hearing, most survey respondents admitted they do not have their hearing checked annually. In fact, 14 percent have had only one or two hearing tests in their entire lifetimes while 16 percent have never had their hearing tested.
Sivantos recommends taking the following steps:
Be proactive about getting your hearing checked. Hearing loss has been associated with an earlier onset of Alzheimer's disease, dementia and depression. Even mild hearing loss, when untreated, may lead to cognitive decline. Ask your doctor for a hearing screening during your yearly checkup to be sure there are no changes.
Boomers are concerned about staying and looking young. One of the best ways to appear and feel younger is to treat your hearing loss. This includes wearing hearing aids when you need them. Remember, modern hearing aids don't make you look old – not addressing your hearing loss and constantly asking others to repeat themselves is what can make you look old.
Pages: 1 2