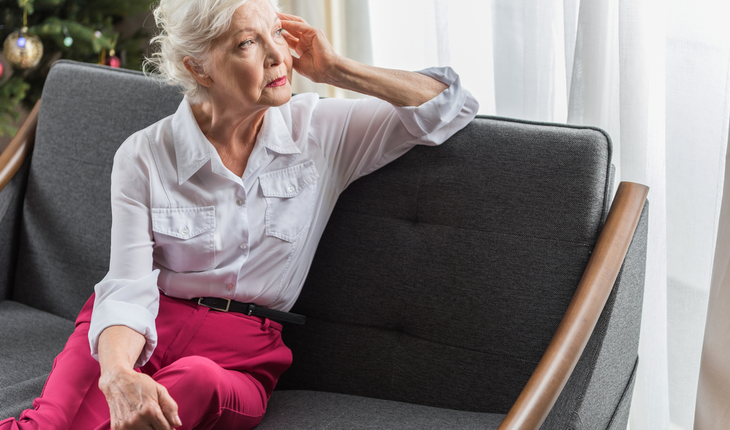 Mental & Emotional Health
Singing the Holiday Blues?
It's the most wonderful time of the year. But sadly, not for everyone. Whether it's dealing with loss, getting over an addiction, being new in town, helping children post-divorce or caring for a senior citizen, here are my suggestions to help make the holidays a bit easier to navigate.
For the newly divorced or widowed
Loss is a sad, life-changing event at any time of the year. However, it tends to be harder when everyone around you is joyful and giddy with holiday cheer.  Don't be so hard on yourself by trying to minimize your pain. Allow yourself to grieve – it's only natural. I also suggest reaching out to family and friends and joining a grief or support group. Surrounding yourself with loved ones or others going through the same experience will help you feel less lonely. To find a grief group in your area: http://www.griefshare.org/findagroup
I'm an advocate for volunteering. Helping those less fortunate can give you a sense of love and pride, while immersing yourself in the true spirit of the holidays, in the hopes of lifting your own. Lastly, be good to yourself. Take a long bath, read a good book, get a massage. Do something that you love to do and makes you feel good. Neglecting yourself will only make you feel worse."
For those who are new in town
A Meetup Group is a local community of people. A Meetup Group hosts Meetups, which are face-to-face meetings that happen in real life between members and organizers. They can range from anything from "a new in town" group to yoga groups, or restaurant groups. You name it, there is a "meet up" for every hobby. On the Find a Meetup Group page, you'll be able to see the location, description, and topics of Meetup Groups. You can also browse individual Meetups within all the groups in your area. www.meetup.com
Seasonal Affect Disorder
A light box mimics outdoor light. Researchers believe this type of light causes a chemical change in the brain that lifts your mood and eases other symptoms of SAD. Most people use light boxes for a minimum of 30 minutes each morning.
You can buy a light box over the counter, or your doctor may recommend a specific light box. Light boxes, available from stores and Internet retailers, come in different shapes and sizes and have varied features. They also produce different types and intensities of light. Light boxes are designed to be safe and effective, but they aren't approved or regulated by the Food and Drug Administration (FDA), so it's important to understand your options.
Depression