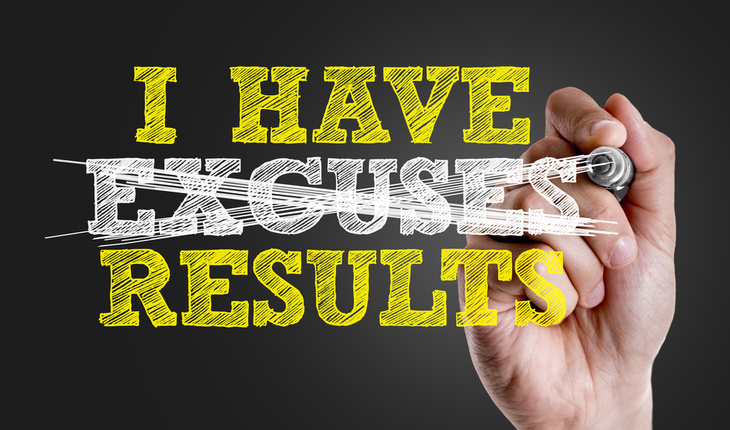 Diet & Nutrition
Exercise
Six Surprising Strategies for Nailing Your New Year's Weight Loss and Fitness Goals
Right now you're fired up to hit the new year running. You're going to lose those extra pounds you've been hauling around. You're going to run a 5k. You're going to finally feel trim and terrific. You're thinking this is your year!
But chances are there's doubt lurking in the back of your mind. How many times have you made resolutions in the past and failed? Maybe you made it all the way to January 8th before you fell face first into a gallon of ice cream. Hey, that's better than the year before, right? Whether you want to lose 100 pounds or just get to the gym more often, integrating your goals into your daily life means you're set up for success no matter what comes your way.
Anyone can stick to a plan for a week or two. But if you want to stay motivated and make changes that will last a lifetime, you've got to think differently. If you do the same things you've always done, you're going to get the same results."
My approach to weight loss resolutions is all about setting yourself up to win. Success isn't rocket science. It's just a matter of planning ahead and having support when you feel like giving up. I specialize in helping people stick to their goals and actually achieving success—no matter what the circumstances. Read on for her tried-and-true strategies for navigating 2017 and reaching those goals once and for all.
Clean out your newsfeed. Whether you like it or not, social media is a part of our daily lives. You need to get rid of stories and people who don't line up with your new desired way of thinking. Trying to eat healthier? Then "hide" those chocolate cake videos. Trying to cut back on wine? Get rid of wine advertisements. Get them out of your newsfeed so they'll get out of your mind.
Surround yourself with like-minded people. You know the old saying "Show me your friends and I'll show you your future"? Well, what do you want your future to look like? Wanna look like those CrossFit chicks? Start following elite-level athletes on social media. Grab coffee with folks from your gym. Hold healthy dinner parties. Get friends who think like you: fit, strong, athletic, healthy!
Buy some cool workout clothes. Nothing gets me more jacked up about going to the gym than a new workout outfit. Spend some money on high-quality gym clothes that fit you right and make you feel good. Oversized, ill-fitting clothes that you constantly have to tug and pull at just make you feel miserable. When you feel good in your gym clothes, you're more likely to put them on and go!