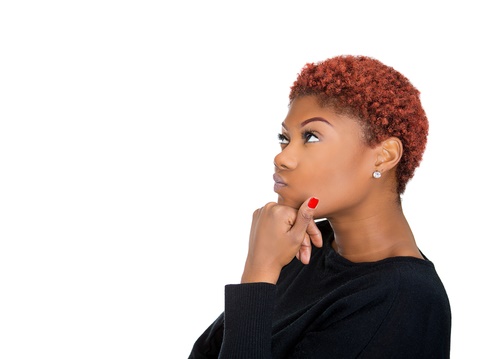 Well-being
Six Tips to Start Investing in Yourself
It's easy to forget that you are your own best asset because so much time is spent reacting to the wants and needs of others. With the omnipresent demands of family and work, you find little time for yourself.
But by not investing in yourself and your betterment you are diminishing your personal value. Over time you will find yourself feeling depleted, bored and frustrated, realizing you've done little to improve your wellbeing.
As we ease into this new year, take a moment to pause, reflect and reset how you live in the present and what you want for yourself in the future. Creating a "personal investment" plan entails mindset, action and belief in what can be. Here are six tips to get you started:
MINDSET
Appreciate and accept what you have
It's easy to lose sight of your accomplishments and the good in your life. In today's hyper-connected world people are constantly sharing their achievements and good fortune. Without a healthy dose of self-esteem you can under-appreciate your efforts. It's not uncommon to shine the harshest light on yourself. This unwittingly draws your attention to what you don't have.
Tip 1: Reflect on the past year and make note of what you are grateful for, your favorite experiences, memories, personal highlights and career successes.
Amplify what matters most
You spend years gathering and holding on to wants and needs that you thought were critical to who you are, such as; I want and need the next promotion, I want and need a bigger house, I want and need more stuff, etc. During this dizzying pursuit, all too often you lose sight of what matters most, including your own best attributes. They get pushed down or layered over by doing what you think is the right thing to do, act or be in order to gain success and acceptance.
Tip 2: Get reacquainted with what's best about you, and make sure it's front and center in your life and how you interact with others. This could be your playfulness, kindness toward others or sense of adventure. You owe it to yourself and those around you to let your best self shine bright.
ACTION
Acquire a new skill
There is a prevailing sentiment that once past age forty, you're too old for change or you can't spare any time in an already over-scheduled day or there is no imminent business need to learn a new skill. With this mindset you are compromising your personal and even career growth.
Tip 3: To enhance your personal value, identify a new skill to add to your repertoire. If this skill is within the context of your current job check to see if your company will pay for it.  Go one step farther and create a learning agenda for the next twelve months. Each month pick an interesting topic to investigate or skill to learn.
Actively pursue your life
Pages: 1 2