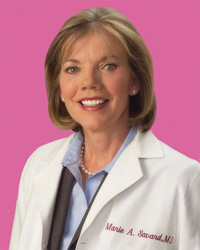 Knee Pain
Solve the Medical Riddle: Her 14-year-old Daughter Had Knee Pain and Difficulty Climbing Stairs, First Week
Editor's note: Welcome to our ThirdAge feature that gives you a chance to play medical sleuth as we share the details of what happened when a patient presented with a problem that stumped the physician at first.
We'll start this week by letting you know what the patient and her mother told her PCP and how the doctor proceeded with the examination. Next week, the PCP and specialists will continue to look for clues to the medical riddle. The third week, we'll let you know what some people have suggested as possible diagnoses. The fourth week, the doctor will reveal the actual diagnosis. Then we'll move on to a new riddle for the following month!
The Patient and Her Mother Report the Symptoms
Claudia, age 55, brought her 14-year-old daughter, Julia, to the doctor because the teenager was complaining of fairly severe knee pain as well as difficulty climbing stairs.
As always in ThirdAge Medical Riddles, the doctor uses the classic S-O-A-P notes as follows:
S=Symptoms or Chief Complaint
O=Objective Findings
A=Assessment or Analysis
P=Treatment Plan or Recommendations
This week, we'll learn what Claudia and Julia told the PCP:
Claudia: "I'm so worried about Julia! She's my surprise gift, the baby I had when I was 42 and our sons were already 10 and 12 years old. People will joke and call Julia the 'caboose kid' or my 'menopause baby', but those terms are so negative. Yes, the pregnancy was unexpected. However, my husband and I were beyond thrilled to have a daughter. The boys adore her, too. Julia has been a treasure since the day she was born. She was 'good baby' and she wasn't a 'terrible two' at all. I won't take credit for any of that. She just came this way! That's exactly why I'm very concerned now. She absolutely never complains so that fact that she opened up and told me about the pain in her knee has to mean this is serious. She's a budding ballerina, and she kept the pain to herself as long as she could because 'Nutcracker' rehearsals start in September at her dance school. She has been hoping to be cast a one of the young 'Rosebuds' on pointe with the older girls in 'Waltz of the Flowers". She's been on pointe since she was 11 after training from the time she was in pre-ballet at age four. Maybe I should stop going on and on and let Julia speak for herself!"