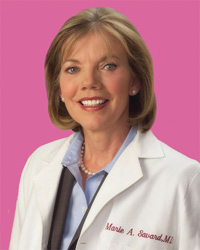 Solve the Medical Riddle: She Has Embarrassing Symptoms "Down There" After Making Love, First Week
Editor's note: Welcome to our ThirdAge feature that gives you a chance to play medical sleuth as we share the details of what happened when a patient presented with a problem that stumped the physician at first.
We'll start this week by letting you know what the patient told her gynecologist and how the doctor proceeded with the examination. Next week, the doctor will continue to look for clues to the medical riddle. The third week, we'll let you know what some people have suggested as possible diagnoses. The fourth week, the doctor will reveal the actual diagnosis. Then we'll move on to a new riddle for the following month!
The Patient Reports Her Symptoms
Sybil, a 62-year-old widow, started a relationship with a man she met through a good friend. However, she had some embarrassing symptoms after making love with the new man in her life.
As always in ThirdAge Medical Riddles, the doctor uses the classic S-O-A-P notes as follows:
S=Symptoms or Chief Complaint
O=Objective Findings
A=Assessment or Analysis
P=Treatment Plan or Recommendations
This week, we'll learn what Sybil told the doctor:
"I was devastated when my husband died of a heart attack at the age of 60, right after our 37th wedding anniversary. I thought I could never get back into the dating scene, but this year my best friend introduced me to a wonderful guy from her church. We clicked right away. My friend said I needed to give myself permission to love again, and I said I would try. My son and daughter encouraged me as well. They said their father would want me to be happy and they said that if the relationship worked out for Cliff and me, the grandchildren would have a step-grandfather. I thought they were kind of rushing things, but I was touched by their enthusiasm.
"Anyway, Cliff and I started with a coffee date and moved on to drinks and dinner. Then I invited him over to my house for a home-cooked meal. We ended up in bed, and I felt myself come alive again! We didn't need to use any birth control since he had a vasectomy and I'm post-menopausal. I kept a lubricant handy because I had vaginal dryness after menopause that made sex painful with my husband, but Cliff understood and took a long time kissing me and getting me aroused. Wow! Who knew sex could be so great at this stage of life?