Solve the Medical Riddle: She Has Intermittent Severe Pain in Her Abdomen, and She Saw Blood in Her Urine, Third Week
Editor's note: Welcome to our thirdAGE feature that gives you a chance to play medical sleuth as we share the details of what happened when a patient presented with a problem that stumped the physician at first.  
The first week of this riddle, the patient reported her symptoms to her PCP. The doctor proceeded with the examination using the classic S-O-A-P notes as follows:
S=Symptoms or Chief Complaint
O=Objective Findings
A=Assessment or Analysis
P=Treatment Plan or Recommendations
Last week, Barbara learned the results of her urine test and CT scan. This week, we'll let you know what some people have suggested as possible diagnoses. Next week, the doctor will reveal the actual diagnosis. Then we'll begin a new riddle for the following month!
Some Guesses as to What the Diagnosis Will Be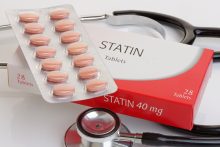 "My mother takes a statin – Crestor, not Lipitor like Barbara, but the same idea. My mother has what the doctor calls 'statin toxicity', with muscle pain, myoglobin protein in the urine, and dark urine. The doctor says that's because of muscle breakdown. The medical term is myoglobinuria. It's a severe side effect of statins. Maybe that's what's going on with Barbara.
— Lily M.
"Barbara might have acute cystitis and a kidney infection. Cystitis can cause reddish dark urine and can travel to the kidneys to cause back pain. I know from experience! However, Barbara didn't report painful urination or a fever, so my guess is probably not correct.
— Susan G.