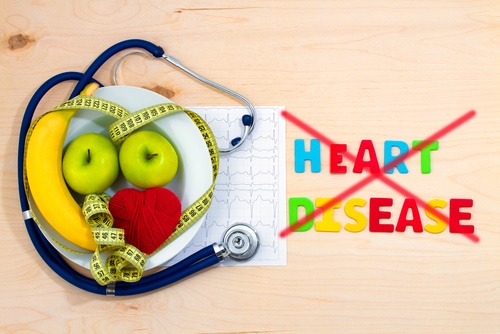 Heart Health
Heart health Overview
Steps Women Can Take to Reduce Heart-Disease Risk
More women die from heart disease than from any other cause—a staggering one in four American women, according to the Centers for Disease Control and Prevention.
But you can take action now to help prevent problems. Resources from the U.S. Food and Drug Administration (FDA) can help women of all ages learn how to use FDA-approved drugs and devices safely to prevent and treat heart disease.
The FDA offers fact sheets, videos, and other web-based tools to teach you not only about heart disease, but also conditions like diabetes and high blood pressure, which can increase a woman's heart disease risk.
The FDA also created the "Heart Health for Women" site to connect women to FDA resources to support heart-healthy living. Click here to learn more.
"The risk of heart disease increases for everyone as they age," explains FDA cardiologist Shari Targum, M.D., M.P.H. "For women, the risk goes up after menopause, but younger women can also develop heart disease."
But remember you can fight back. "I encourage women of all ages to look to the FDA for resources to help them reduce their risk for heart disease and make informed decisions about their health," says Marsha Henderson, director of the Office of Women's Health at FDA.
Tips to Reduce Your Risk
Heart disease can lead to serious or fatal health issues such as a heart attack or stroke. But you can take steps to reduce your chances of a problem. Even small changes can help.
Manage current health conditions. Diabetes, high blood pressure, and high cholesterol can increase your risk for heart disease. Talk to your health care provider to confirm the best treatment plan.
Know that daily use of aspirin is not right for everyone. Talk with a health care professional before you use aspirin as a way to prevent heart attacks. If aspirin is right for you, find out: how much you should take, how often you should take it and how long you should take aspirin. Some products combine aspirin with other ingredients and are not meant for long-term use. You should also tell your healthcare provider about all of the medicines and supplements you take. Your risk of bleeding may be higher if you use aspirin with also taking certain medicines, vitamins, or herbs.
Recognize symptoms of a heart attack in women—and call 9-1-1 if needed. Symptoms in women can be different than those in men—and include shortness of breath, nausea, and an ache or feeling of tightness in the chest, arm, neck, jaw or abdomen. "If you have these symptoms and suspect you're having a heart attack, call 9-1-1," says Targum.
Do regular physical activity and maintain a healthy weight. You don't need to complete all activity at one set time—and it's okay if you're not a fan of the gym. "Walking may be one easy way to start," says Targum. "Talk to your health care provider about how much activity is right for you."
Pages: 1 2