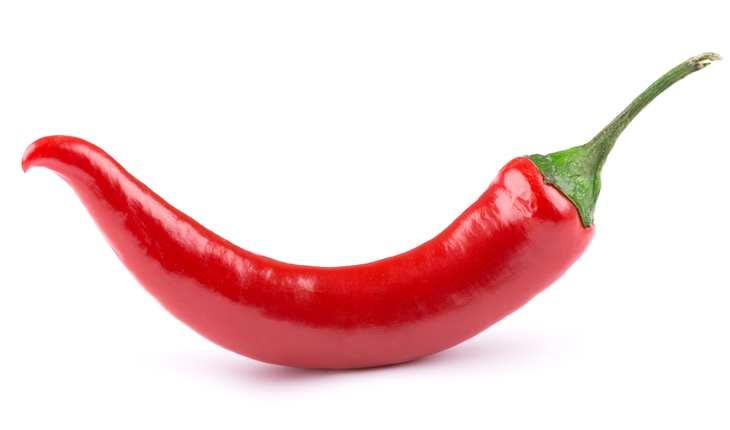 Super + Delicious Recipes For a Healthy Prostate
Men's health is top of mind this "Movember" – and here we give you 10 amazing recipes that promote prostate health. Do you know what the top 3 risk factors are for prostate cancer? Age, family history, and diet. While some things are not in your control – what you choose to eat is! So let's practice some diet defense – and start adding some healthy prostate-friendly foods to your diet. Check out these top 10 delicious  recipes that can boost your prostate health…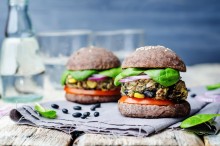 Love burgers but want to nix the meat? Then try this delicious black bean burger. With fragrant cilantro and subtly-flavored scallions, this recipe is sure to please! Going meatless is key for prostate health – and also, beans are jam packed with vital nutrients, protein and fiber, excellent for prostate health. They are also rich in disease fighting antioxidants.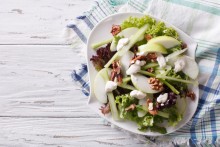 Curried Peanut Apple Celery Salad
Curry gives a fragrant spice to this simple fruit + veggie salad. The peanuts + celery give a satisfying crunch, while the apples provide a sweeter counterpoint – creating a beautifully balanced bouquet of flavors! And even better: studies have shown that eating nuts can slash risk of dying from prostate cancer by a third!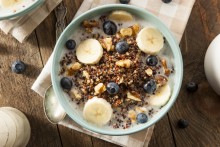 A clever take on oatmeal, this spiced breakfast quinoa kicks it up a notch in terms of both flavor + nutrition. Quinoa is the only grain that is a complete protein – making this perfect for those on a more plant-based diet. Adding blueberries really punches this protein-rich breakfast up. Why? Because blueberries lower the risk of erectile dysfunction.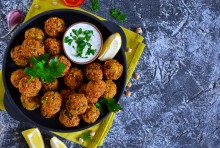 Want a delicious + easy falafel recipe, using ingredients you likely have in your pantry? Look no further! With no egg or bread crumb this recipe rules. And yes – you can use canned garbanzo beans, but the taste is extra special with dried chick peas, and not much more work. Serve with tzatziki, lettuce, tomato, and cucumber. Beans are your prostate's best friend – eat them regularly because studies show that they lower the risk of prostate cancer.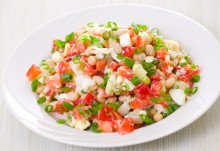 Chopped tomatoes, bell peppers, and cucumbers combine with cannellini beans, almonds, and a simple vinaigrette for a delicious + satisfying salad. This salad is just packed with foods that seriously boost prostate health – cooked or pureed tomatoes are an excellent source of lycopene, a powerful antioxidant that can help prevent prostate cancer. Studies have shown men who ate more tomatoes had less chance of developing the disease. And nuts also help combat prostate cancer!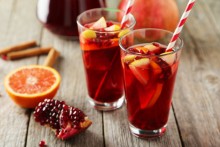 Pomegranate juice contains antioxidants at higher levels than do many other fruits. Studies have shown that pomegranate extracts can actually slow the reproduction of prostate cancer cells – and even prompts these cancerous cells to commit "suicide." Incredible, right? Time to add pomegranate seeds to salads, snacks, and yes – cocktails – as often as possible!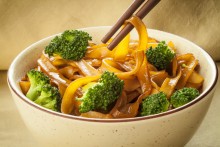 Pages: 1 2