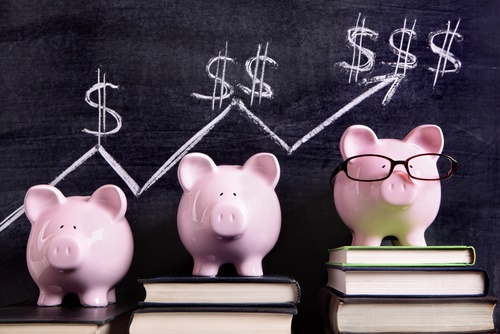 Money Matters
Teaching Money Lessons to Kids Who Don't Have It Tough
Work it out. Your children may not need or want to work, but a job can teach a lot about having a solid work ethic, the importance of getting a good education and competition in the marketplace. Volunteering can have similar benefits.
Parents want to give their children every advantage, Walser says, and that's just what you're doing if you prepare them to better deal with real-world financial decisions.
"A little tough love now will go a long way towards preventing an unwelcome sense of entitlement from your kids and keeping them out from under a cloud of debt when they're older," she says.
Walser has the support of her husband – from humble beginnings himself – whose family routinely says "the best thing my father ever gave me was nothing."
Walser sums this all up by admitting that "finding the right balance, when you do have something to give, is the key to providing a more comfortable life for your children without quenching that inner drive that we all are born with to make something of ourselves – something that cannot just be handed to you."
Rebecca Walser is a licensed tax attorney and certified financial planner who specializes in working with high net worth individuals, families and businesses at Walser Wealth (www.walserwealth.com). She earned her juris doctor degree from the University of Florida and her masters of law degree in taxation from New York University.
Pages: 1 2