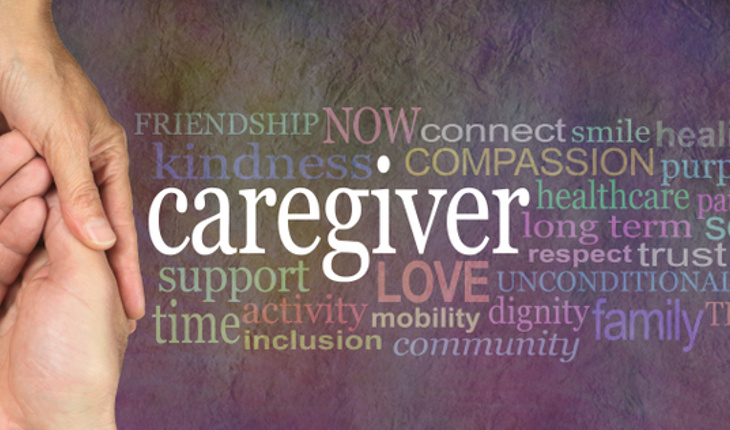 Caregiving
The Caregiving Imperative: New Year's Resolutions to Preserve Physical Health and Mental Well-Being
As we age, the years pass quickly from one to the next. Unless we truly look back at our accomplishments or the changes in our lives we may feel like we have made no progress nor accomplished any goals. Some see New Year's resolutions as a negative because the list results in projects that are rarely accomplished. Others see New Year's resolutions as goals that are a work in progress throughout the year.
For caregivers, the mental stress of making another list may seem nearly impossible. Below are 10 topics that are imperative to caregiver well-being. Taking action on any one of these 10 tips will provide support for any caregiving situation:
Establish boundaries. Much like we set a goal, in caregiving we should set boundaries that relate to time, task, or money. Common boundaries are the amount of time per week you will devote to caregiving. For example I will caregive every Tuesday evening, or 4 hours on Saturday between 8am and 12 noon. Boundaries may be task related, for example one grocery shopping trip a week, picking up prescriptions, help with laundry, changing bed linens, or balancing the checkbook. Money represents a boundary. For example paying for a monthly housekeeping service, contributing a set amount for groceries or rent. Whatever the boundary, it is important to have an initial discussion and place the information in writing. When the time, task, or money begins to exceed the boundary it's time to re-negotiate by having a discussion about realistic expectations and what the caregiver may realistically do or not do.
Avoid becoming a future care recipient—taking care of the caregiver. Caregivers most commonly neglect themselves because they devote time to care for others. While this may seem like a selfless act, neglecting one's care is a selfish act. When your health and well-being fails who will care for you? Research proves that caregivers acquire equal if not greater health concerns than the persons for whom they care. Make a plan to take frequent breaks from the role of caregiving:  participate in activities and visit with friends, exercise, take vitamins, meditate, make time for your own family, attend to your own medical care, and participate in activities that feed your brain and your spirit. Avoid the exhaustion and unexpected negative side effects of the role of caregiving.
Hold others accountable. If other family members are available to provide support with caregiving, hold a family meeting and assign tasks. Then hold everyone accountable to performing the agreed upon tasks. Caregiving if possible, is best managed by having a team of individuals willing to provide support by way of time, tasks, or financial support.