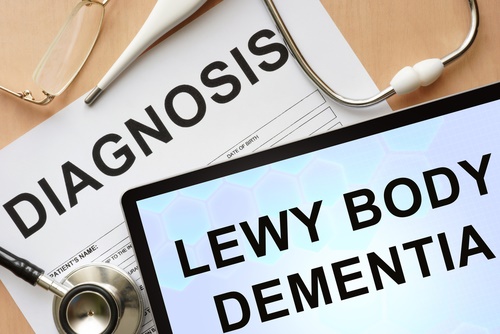 The Dementia that Isn't Alzheimer's
Hallucinations occur early in Lewy body dementia but only after about four years in Alzheimer's disease. If a person acts out dreams, that is strong evidence that he or she has synuclein protein in the brain. This protein is found only in Lewy body dementia, Parkinson's disease and a rare disease called multiple system atrophy. Acting out one's dreams is a feature in all of these diseases.
Lewy body dementia is a complex disease, and it can be difficult to control. Currently, there's no cure. But, when treatment is carefully managed, symptoms may be reduced, so they have less effect on a person's daily functioning and quality of life.
Some people diagnosed with Lewy body dementia respond positively to medications called cholinesterase inhibitors. They boost the level of a chemical messenger in the brain called acetylcholine that's important for memory and other cognitive functions. These drugs may help improve alertness and reduce hallucinations and signs of dementia.
Other medications are available to help decrease the Parkinsonism, hallucinations and other Lewy body dementia symptoms. These medications must be closely monitored by a health care provider. In people who have Lewy body dementia, medications to improve motor function may make symptoms such as hallucinations worse, and medications used to combat dementia may increase Parkinsonism.
Because Lewy body dementia treatment needs to be managed skillfully to obtain the most effective results, people who have this disease should be monitored by a physician with expertise and experience with  Lewy body dementia ─ usually a neurologist or a neuropsychiatrist.
For more information about health issues, visit www.mayoclinic.org.
Pages: 1 2