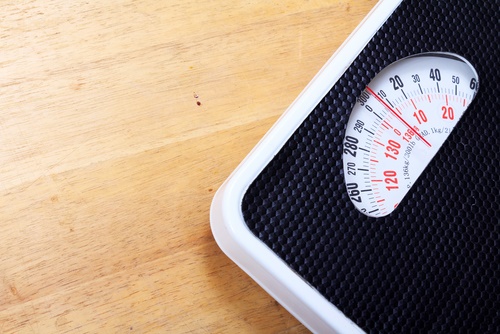 Diet & Nutrition
The Five Best Weight-Loss Programs (That Aren't Fads)
Whenever I kick off a new fitness regimen, it's not just about a new form of cardio or training. It's also about my diet. I'm determined to find just the right concoction to help me achieve optimal health, from the inside out.
There so many diets plans and choices: do you cut calories or carbs? Pump up on plants or protein? I've found the best diets are ones that don't limit your choices or leave you hungry.
While diet fads come and go, I have a few tried and true books on my shelf that are the cornerstones of my diet plan. Check them out to find one (or five!) that works for you.
Eat To Lose, Eat To Win by Rachel Beller
The registered nutritionist and family dietitian has developed an easy and gorgeous action eating plan that will help slim the body and make it healthier with its fiber-based approach.
THE GOOD. Eat To Lose, Eat To Win takes favorite caloric dishes and shows how to flip them, making heart-healthy vegetables the star on the plate. There's a mandatory midday snack, and wine is on the menu!
THE CHALLENGING. This book is partnership with Nutri Ninja, so many of the recipes utilize the machinery. Incorporating all the fiber may be tough on the tummy in the beginning.
WHY TO TRY IT. This is a sensible diet guide that encourages all of us to enjoy our fruits and veggies more. Rachel's food photographs are colorful enough to eat. And she includes a full shopping guide to stock a full-proof pantry.
Click here to learn more.
The New Abs Diet for Women: The Six-Week Plan to Flatten Your Stomach and Keep You Lean for Life by David Zinczenko
The former Men's Health editor offers up a comprehensive eating plan with recipes, and a weight training regimen to achieve a flat belly and a tighter physique in six weeks.
THE GOOD. The Abs Diet doesn't count calories. Instead it offers 12 superfoods, like leafy greens and nuts, which should be incorporated into six small meals daily.
THE CHALLENGING. There's no alcohol on this plan for the six-week duration.
WHY TO TRY IT. This is one of my favorite plans to help sculpt out the body. The Abs Diet provides several smoothie recipes, which are quick to make and oh so tasty. David and his team added even more recipes to this updated 2012 version.
Click here to learn more.
Master Your Metabolism by Jillian Michaels
Yes, THAT Biggest Loser trainer released a nutrition book discussing the many factors that can throw our metabolism out of whack, from our hormones and processed foods to environmental toxins.
THE GOOD. With a detailed report of how our hormones are affected by what we eat and what's in the air, and what we need to do to bring them into balance, this read is fascinating physiology. Jillian provides a master shopping list and recipes.
THE CHALLENGING. The book is science-heavy in Part I, and some of that jargon continues into the master eating plan in Part II.
Pages: 1 2