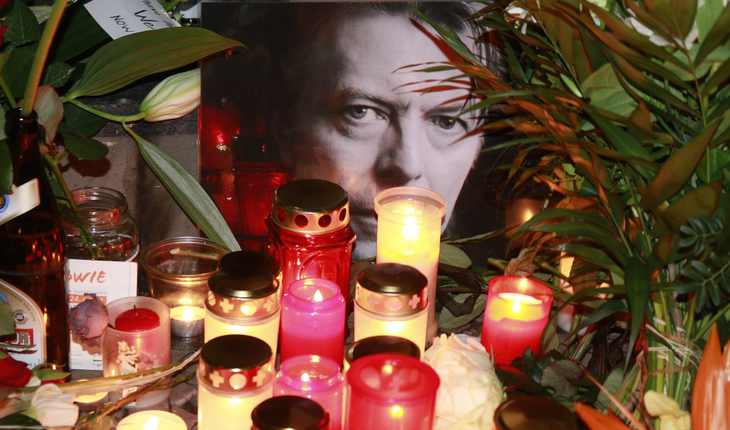 Mental & Emotional Health
The Impact of Celebrity Loss
Even back in the Dark Ages (referring to the time before the Internet, social media, a 24-hour non-stop news cycle and electronics of all manner invaded our lives), news of a celebrity or a public figure's death had the ability to bring life to a standstill, even if for only a brief moment in time:
February 3, 1959: Known as the Day the Music Died, the deaths of Buddy Holly, Ritchie Valens and J.P. "The Big Bopper" Richardson in a plane crash were so tragically profound that in 1972, Don McClean immortalized the event in the song American Pie that went to #1 on the charts fully thirteen years after they died. McClean later revealed that, "Writing the first verse of the song exorcised long-running grief".
August 16, 1977: Though the funeral service itself was considered "modest" at the time, Elvis Presley's death resulted in hundreds of thousands of mourners turning out for his funeral procession, with thousands more lined up at Graceland to pay respects,30,000 of which were permitted inside for a public viewing.
December 8, 1980: The assassination of John Lennon immediately brought hundreds to the scene of his murder. Millions around the world held vigils, celebrations of life, sit-ins, sing-ins, and all manner of tributes to the late singer and peace activist. The Strawberry Fields memorial to John Lennon was created in an area of Central Park in New York City and was dedicated on what would have been Lennon's 45th birthday, October 9, 1985. To this day, people visit from all over the world to pay respects, sing songs or quietly reflect.
August 31, 1997: Princess Diana's life was tragically cut short when she was killed in a horrific automobile accident. The international and very public outpouring of grief was unprecedented. It is estimated that between ten and fifteen tons of flowers were laid at various locations in Great Britain in tribute to the "People's Princess".
Our societal and cultural history is postmarked with the deaths of beloved celebrities, personalities, public figures, and talents from all manner of platform. When we as a society lose a person of notoriety, we generally pause, listen to the news and feel a measure of sadness for ourselves and sympathy for the loved ones left behind. However, when that public figure is someone whom we greatly admired or with whom we closely identified (for any number of reasons), we may also feel grief-stricken – as if the loss were intensely personal.
The reason? The loss is intensely personal.
There are those who may (and do) scoff at such an assertion. After all, how can a loss be personal when it likely involves someone whom we did not personally know? How can we experience grief when the person lost is technically a stranger?
The answer is simple.