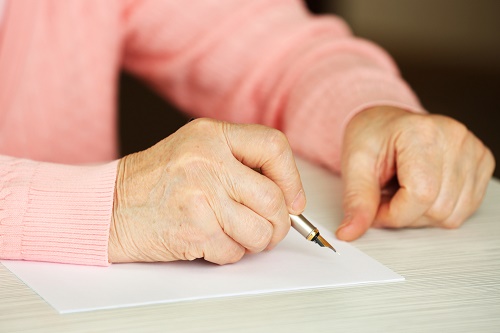 The Importance of A Chronic-Care Plan
Editor's note: Nobody likes to think about becoming incapacitated, but preparing for the time when chronic care is needed can go a long way toward having peace of mind for both the potential patient and their family. Here, from the experts at Generations Healthcare, a network of skilled nursing, memory care and rehabilitation facilities in California, is an outline for preparing a chronic care plan.
As you get older, it becomes more challenging to do things for yourself. At some point, you may be swiftly forced to rely on your loved ones to assist and take care of you if you ever have a life-changing event like a stroke or a heart attack. That's why it's wise to develop a detailed chronic care plan before you ever need it.
As they say, a proactive plan is the most effective plan. A chronic care plan anticipates your needs and lays out a clear vision of your wishes before they actually come up. It can also bring up situations that you have never thought about and make you think through them while you are still at your best, and not rushed for time. Doing so and getting it all gathered in one place gets everyone on the same page so that if the need arises, you can put it into place.
Why Is A Chronic Care Plan So Important?
First and foremost, a chronic care plan relieves stress and gets you prepared for the worst. When you become incapacitated for one reason or another and can't make proper decisions because of your condition, you have to rely on others to make decisions for you. This can be stressful for them and for you. They may make decisions that you wouldn't have or send you to a care provider that you wouldn't have chosen.
Putting a chronic care plan in place keeps you in control of your own well-being. It removes the burden from your family or primary caregiver of having to research, choose and coordinate care for you. Some decisions like choosing to be taken off life support or not can also be devastating for a family member to make.
You'll avoid the emotional exhaustion and guilt inherent in leaving these critical decisions to someone else. These decisions can cause stress on marriages and families, and can strain relations when your family members don't agree on a specific plan of care.
A chronic care plan gives everyone a reference point and action plan about what to do.
What Your Chronic Care Plan Should Include
All chronic care plans should include basic information related to care providers you currently go to. You should also look into and research care providers you like best for all areas of your health and any and all you may need in the future.
For instance, think about these medical professionals that you may need care from:
Occupational Therapist
Physical Therapist
Rehabilitation nursing
Speech, language, and/or hearing therapy
Recreational therapy
Physiatrist
Neurologist
Pharmacist
Cardiologist
Pulmonologist