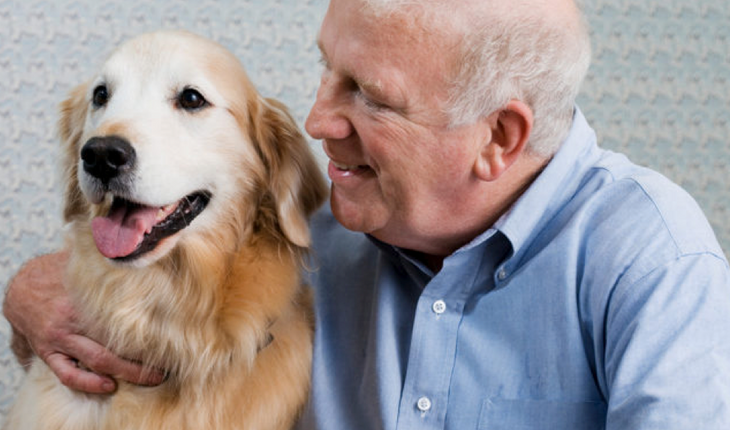 Pets
Therapy Dogs and Their Benefits to Senior Citizens
Dogs are also a source of mental stimulation. Whether reading about breeds and pet care, or talking to others about dogs, elderly minds can benefit. Dogs can help relieve the stresses of people with dementia or Alzheimer's. Dementia patients experience bouts of agitation, and dogs can help calm them down. Interacting with a dog can stimulate the appetite of people who might otherwise not eat regularly as a result of these conditions. Having a dog in a senior's life can help improve their well-being and give new meaning to their life. Due to the numerous health benefits support dogs provide, many assisted living facilities are starting to include pet therapy in their regular senior care. Being around a dog makes people feel better, healthier, and happier.
Therapy Dogs- Physical Benefits
Seniors with heart conditions who own pets tend to outlive those who don't. The American Heart Association released a study showing that owning or interacting with dogs can help prevent heart disease. Walking a dog provides much-needed physical exercise, which leads to improved mobility and a healthier lifestyle overall. Petting a dog can help work out arthritic hands and arms. Dogs provide emotional stability during stressful situations, helping to reduce anxiety and depression. Being with a dog can help reduce cortisol, a stress hormone, and help boost levels of the serotonin. Dogs seem to have an amazing instinct for when sad or frightened people need to be comforted. For seniors facing fears of the future or surgery, a pup can help someone stay in the moment.
What are the different types of therapy dogs?
Therapeutic Visitation Dogs
Disaster Relief Dogs
Facility Therapy Dogs
Animal Assisted Therapy Dogs
Reading Therapy Dogs
What are the best breeds of therapy dogs?
Because a good therapy dog must have a calm and gentle demeanor,  the most important things to bear in mind when choosing a canine to serve as a therapy dog are the animal's temperament and how easily the dog can be trained.
Some of the best breeds for therapy work are:
Small Breeds:
Chihuahua
Corgi
French Bulldog
Pug
King Charles Spaniel
Dachshund
Bichon Frise
Beagle
Yorkie
Pomeranian
Large Breeds:
Golden Retriever
Labrador Retriever
German Shepherd
Greyhound
Rottweiler
Saint Bernard
Poodle
Great Dane
Mastiff
Bernese Mountain Dog
NOTE: Although any size dog can make a great therapy animal, small dogs are particularly well-suited for the job because they can be easily lifted onto a person's hospital bed, or held in the patient's arms.
Do therapy dogs require special training?
Practically any dog, regardless of breed, may be eligible for therapy dog certification, provided that it can pass the required training and temperament testing, such as the American Kennel Club's Canine Good Citizen Test. Passing the CGC Test is a requirement for many therapy dog groups, and the official AKC test includes: