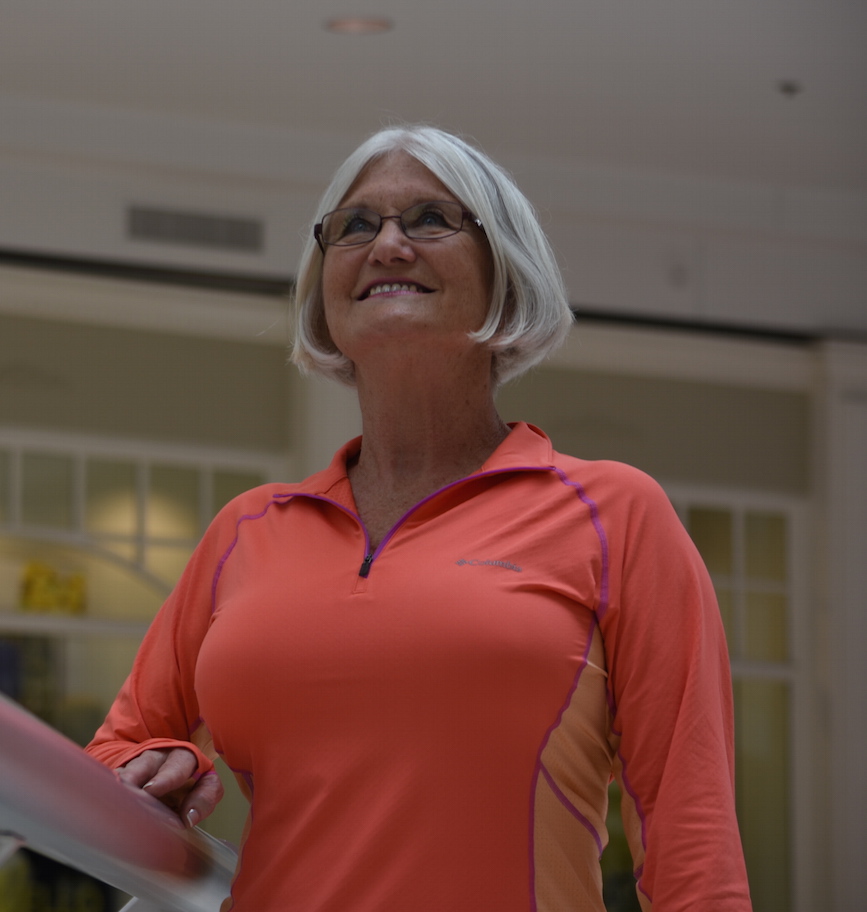 Aging Well
Senior Health
Well-being
ThirdAge Health Close-Up: 71 and Going for the Gold
Faster than a speeding bullet. More powerful than a locomotive. Able to leap tall buildings in a single bound.
Okay, perhaps 71-year-old Minnesotan Pat Lillehei lacks super powers, but the recently retired financial executive comes close. Cited as one of 13 Humana Game Changers, Pat is one of 10,000 athletes set to compete at the 2015 National Senior Games. Her sports are triathlon and swimming.
Here's a fact that makes this feat even more impressive. Until Valentine's Weekend, 2008, when her daughter Birgit, who has Multiple Sclerosis, asked her to bike 150 miles together in an upcoming MS fundraiser, Pat hadn't been on her 1964 Schwinn – since, well the '60s.
Growing up in Junction City, Kansas, girls were cheerleaders, not athletes. Pat recalls, "I went to two practices for a flag football team some cool kids had put together for teenage girls. My dad found out, told me it was inappropriate and that I needed to quit."
Married at 20, a mom at 22, a career woman pretty much her "entire life", the decades passed in a blur. With a workday routinely beginning at 5:30 AM, athletics became a long-delayed dream. Pat says, "In 1998 I decided to make myself healthy so I joined a gym." However weeks would pass and she'd lament, 'Membership is so expensive but I haven't been there all month!'"
When Pat sporadically put in time pumping iron, her work would suffer so she'd stop. "I had told my clients at Wells Fargo, 'I will be here till they put me in a box and carry me away.'"
In 2000 her son bought his mother water skiing equipment and invited her on his boat to try it out. Pat assumed this sport would be no problem, but: "I'm 5'5" and at the time I weighed in the 170s, 180s range. I couldn't even get up on the skis in the water."
Pat worried that her "playing days" were over, thinking, "I'm not strong enough.'"
This created a turning point. While she still put in a lot of hours at work, the gym became more a priority. "I really wanted to be healthy."
By the time her daughter asked Pat on that fateful charity bike ride in 2008, the older woman was ready to rumble. During the race Pat clocked eight miles an hour (She can now do double that speed.) "During the ride people kept coming up to me, asking, 'Are you ok?' I'd say, 'Yes!' I was one of the last 30 to finish but I made it."
That was the beginning of her new beginning. One month later she competed in a triathlon. "I was the only female in the 60 and up age group. I won a medal and trophy!" Stepping onto the podium – underneath red neon lights blaring her name – a star was born! "It's fun to stand in front of everyone and be recognized."
Then came the discovery of Senior Games – a multi-sport biennial for men and women over 50. "I started doing lunch hour workouts, boot camps at night…Working out started to feel like such a joy it wasn't hard to motivate myself. I'd just do it!"
Pages: 1 2