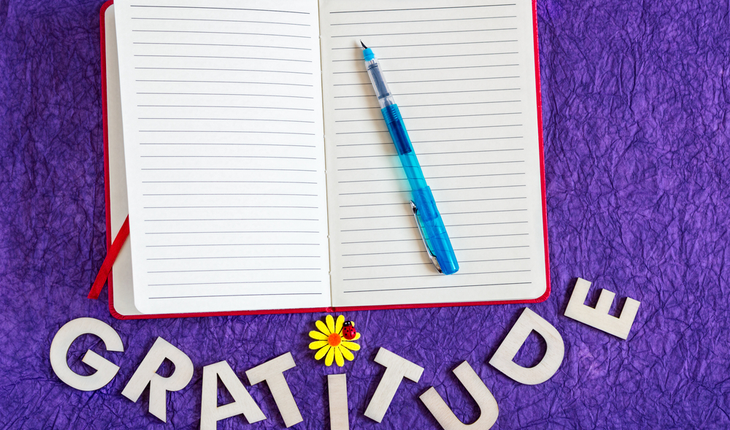 Spiritual Health
Stress-Free Living
Thrive! 7 Ways to Get the Most Out of Every Day
It's still pretty early into 2016, and already only 8% of those who made New Year resolutions are still on track. We can have the best intentions in the world, but it's easy to feel overwhelmed or discouraged by multiple demands when we get back to the daily grind.
As an executive coach and transformational leadership expert and the, author of The Thriver's Edge:  Seven Keys to Transform the Way You Live, Love, and Lead, I know that it's challenging not to fall into old patterns of behavior when we get back on the treadmill of daily life. And usually, it's because our goals and resolutions feel like chores rather than things that make us feel happier, more productive, and more fulfilled. Here, I identify the key actions you can take to operate at your peak every day so you can thrive in your life and career and be the best person you can be in the coming year.
Be Grateful. Identify what you have to be grateful for today!
Action: Each day, take a few minutes to pause and think about all you are grateful for: Your loved ones, the roof over your head, plenty of food to eat, your friendships, good health. Really think about each thing and take a few moments to relish the feeling.  Then get a notebook or journal and write your blessings down every day.  If you have a challenging day, go back and review them.  This is a fail safe way to lift your spirits!
Practice: Make a Gratitude Jar. Every time someone in your family has something good happen, write it down on a piece of paper and put it in the Gratitude Jar. Then once a month, create a family ritual during which you pull out the jar and one by one read all the wonderful things that have happened during the past few weeks. Feel the joy and gratitude for all the good things that have transpired. These little victories will inspire you to continue this practice each month.
Be Present. Tune in and be 100% present for yourself and someone else!
Action: Practice being present for at least ten minutes each day. This can be as you're eating a meal, helping your child with homework, participating in a conversation at work, or playing with your pet. Practice being present with those around you. Really be there. Listen to them without any agenda except being fully present. Appreciate them for who they are and how they enrich your life.
Practice:  Once a week share an "appreciation meal" with your family or friends. During this time together, have each person share what they have learned about themselves and each other by being more present to one another. Let each person know what you appreciate about him or her.
Focus on Your Purpose. Feel more connected to your purpose today!