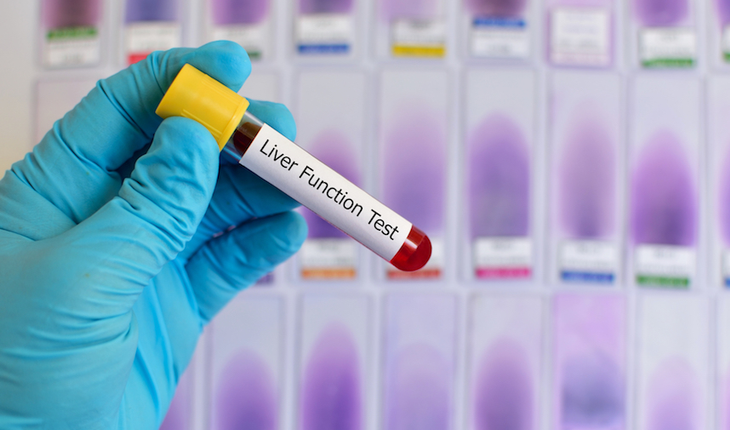 Medical Care
Too Many Patients Get Liver Tests They Don't Need
It can start with the quick check of a box. A doctor orders a range of blood tests all at once, hoping to figure out what's causing a patient to show signs of liver damage. It sounds harmless enough – and faster and more convenient than making the patient get more blood tests later.
But ordering too many liver tests at the same time may lead to unneeded worry, biopsies and costs. That is the finding of Elliot Tapper, M.D., M.S.,a University of Michigan researcher, who has studied the issue from many angles.
A release from the university explains that Dr. Tapper and colleagues take on the issue of "overtesting" for liver conditions in papers in the March 2017 Journal of Hospital Medicine and the Journal of Hepatology. Both papers recommend that doctors should exclude common liver issues before testing for the uncommon ones. They also say that the computer systems doctors use to order liver tests should help them pause and make wiser choices.
It's not the initial $100 blood test for elevated liver enzymes that Dr. Tapper worries about. It's the trend toward "one-stop shopping" testing, often ordered with the single click of a checkbox on a computer screen, that happens after that.
The new papers focus on the one to two percent of all hospital patients who show very high levels of liver enzymes, and the eight percent of clinic patients who have slightly high levels.
"Physicians are legitimately thinking they're doing the right thing by ordering the full 'panel' of tests, being thorough and trying not to miss anything. In the hospital, they may be doing what a consulting liver specialist has suggested," says Tapper, a gastroenterologist who treats liver diseases and does data-driven research on them.
"But they're not aware of, or thinking about, the ramifications," he continues. "This can include false positives for rare diseases that can cause the patient and their family anxiety, and lead to unnecessary liver biopsies." He advocates for a "directed" approach to liver testing, instead of the current habit of "undirected" testing.
In hospital patients, he says, directed testing means ordering tests for the most common causes of sudden severe liver issues first. That includes hepatitis B or C, or problems caused by gallstones, a drug overdose or blockage of blood vessels feeding the liver, which need immediate care. Only after those are ruled out should tests be done for rare, dangerous autoimmune or genetic disorders that attack livers.
In outpatients, liver issues related to alcohol or obesity and diabetes are most likely the cause of slightly elevated liver enzyme levels, followed by Hepatitis B or C. So tests for these conditions, including an ultrasound of the liver to look for non-alcoholic fatty liver disease, should be used first. Then, doctors should take a patient's broader symptoms and lifestyle into account before testing for rare conditions.