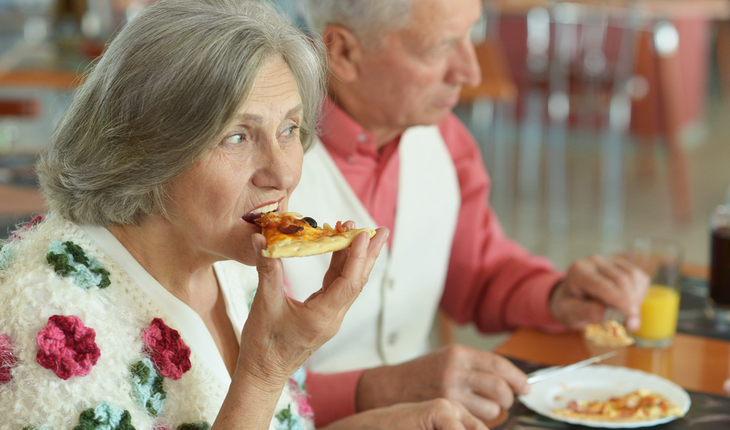 Diet & Nutrition
Top 5 Excuses People Eat Poorly
As the founder of Detoxinista.com, I hear many all-too-familiar excuses from my readers and nutrition clients when it comes to not eating well on a regular basis. As a former junk food lover nutrition consultant, I know Here, I debunk the five most common excuses for not eating healthily on a regular basis and offer solutions that satisfy even the pickiest, busiest, and most budget-conscious eaters.
EXCUSE #1: I don't have enough time.
By far the most common excuse out there, and for good reason. As a society, we are busier than ever, and cooking healthful meals from scratch can certainly be more time-consuming than picking up a prepared meal on the way home from work or heating up a frozen pizza. You can make healthy eating a priority in as little as 30 minutes, e.g. prepping your meals for the week while watching a 30-minute show on Netflix. A few easy tips to squeeze healthy eating into your busy schedule:
Seek out speedy recipes. Many of the recipes in this book are labeled with a 30-Minute Recipe icon to help you locate dishes that are ready from start to finish in half an hour. Other recipes require just 15 minutes of hands-on prep so you can be productive doing other things around the house while your meal bakes to perfection in the oven. If you can't find 15 minutes to spare for yourself each night, you may need to reorganize your priorities a bit to make that possible.
Make good use of your freezer. "Cook once, enjoy twice" should be the motto of every busy home cook. Make the most of your hands-on time by preparing double batches of your favorite recipes and freezing the extras for fast and easy future meals. Keep an eye out throughout this book for the Freezer- Friendly label denoting recipes that freeze well.
Take advantage of healthful convenience foods. Most grocery stores now offer a wide variety of prewashed and prechopped packaged vegetables, so if you don't have time to prep your own veggies, they are still incredibly easy to come by. When possible, be sure to look for ingredients, such as tomato paste, that come packaged in glass jars. This will help you avoid any chemicals potentially found in metal can linings. Also, be sure to check out your grocer's freezer section. Many now offer cooked grains frozen into individual serving sizes, sliced stir-fry vegetables and precooked meats, so a healthier freezer meal is only minutes away when you're crunched for time.
The next time you think you're "too busy" to eat well, what you're really saying is that healthy eating isn't a priority for you at that moment. If you think about it, it would probably take you at least twenty minutes to get in the car and return home with food from a drive-thru window, so there's no reason why you can't use that time more wisely to whip up a healthy and satisfying dinner that won't weigh you down. With all of the healthy and convenient options available, not having enough time is no longer a good excuse to sacrifice eating well.