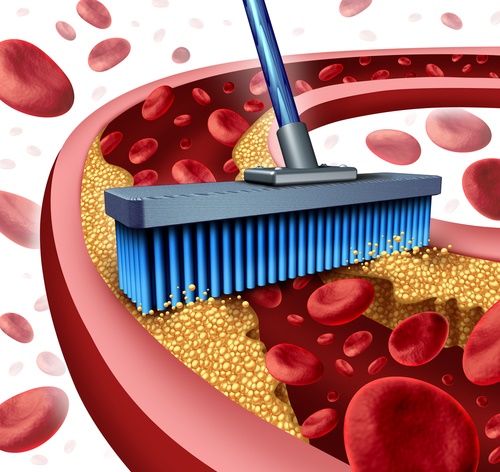 Heart Health
The Top Ten Cardiovascular Advances in 2014
From the Harvard Heart Letter
Editor's note: According to the federal Centers for Disease Control, heart disease is the number one killer in the United States. It's the leading cause of death for men and women, and coronary heart disease, the most common kind of heart disease, has a cost of $108.9 billion annually in health care services, medications and lost productivity.
But as bleak as these numbers might sound, researchers are making a number of advances to prevent and treat cardiovascular disease.
Here, Dr. Deepak L. Bhatt, the editor-in-chief of the Harvard Heart Letter, (www.health.harvard.edu/heart), lists the most significant advances of 2014 in cardiovascular disease.
1 Novel drugs cut cholesterol levels by half
A new class of drugs, given by injection just once or twice a month, can slash harmful LDL cholesterol levels by about 50%. Studies are under way to see if any of these agents, called PCSK9 inhibitors, prevent heart attacks or improve heart disease survival.
2 Drug offers new hope for heart failure
In people with chronic heart failure, a new drug known as LCZ696 lowered the risk of being hospitalized with heart failure or dying from heart disease by 20%. The benefits were so striking that researchers ended a large study of the drug early.
3 Replacing aortic valves without surgery
Transcatheter aortic valve replacement (TAVR) offers a nonsurgical way to fix a stiff, narrowed aortic valve. Compared with people who had open-heart surgery, those who had TAVR had a higher one-year survival rate. TAVR delivers the new valve to the heart through a catheter threaded into an artery in the groin. Currently, it is approved for people considered too sick or high-risk for surgery.
4 Renal denervation loses luster
A promising experimental treatment for stubbornly high blood pressure failed an important test. Renal denervation, which uses radiofrequency waves to zap nerve endings in arteries leading to the kidneys, seemed to alter how the kidneys regulate blood pressure. But the technique proved no more effective than a sham procedure for lowering blood pressure.
5 Wireless sensors for severe heart failure
A new device helps doctors keep tabs on people with serious heart failure by measuring pressure in the pulmonary artery, which transports blood from the heart to the lungs. The battery-free sensor of the CardioMEMS HF System wirelessly sends data to the physician, who can then adjust the person's treatment as needed—and ideally prevent hospitalizations.
6 Weight-loss surgery for people with diabetes
Weight-loss (bariatric) surgery helped obese people with diabetes eliminate most of their diabetes medications and get by with fewer drugs to control their blood pressure and cholesterol. Surgery was far more effective than weight-loss counseling plus frequent blood sugar testing, and drugs to treat diabetes. Being obese and having diabetes greatly increases the risk of cardiovascular disease.
7 Treating sleep apnea may lower blood pressure
Pages: 1 2