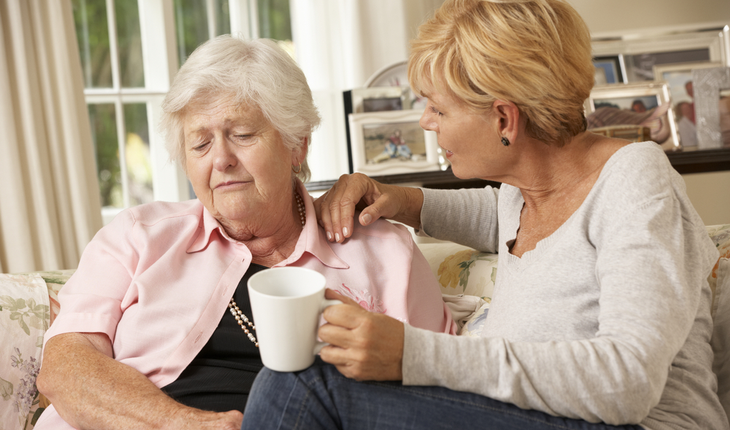 Caregiving
Understanding and Coping with Behavioral Changes in Seniors
Aging can bring a cascade of physical and emotional changes. The variety of resulting behavioral changes may baffle or worry an older adult's loved ones. As America's population increasingly grays – the proportion of those 65 and over will account for 20% of U.S. residents within 25 years, according to the American Psychological Association – being aware of normal changes associated with age is paramount.
Which behavioral changes are typical and which aren't? Sometimes it's difficult to tell the difference. Educating yourself enables you to help your parents or other loved ones to be more happy and healthy as they age. While it can be challenging to care for a loved one whose behavior has changed from what you're used to, patience – along with appropriate medical care and attention – often reaps rewards.
What's normal, what's not, and how to respond
I offer these top examples of behavioral changes common in older adults and I also elaborate on what might signal a problem and how to react:
#1: Memory lapses or forgetfulness
What's normal/not: Forgetting where you put your keys or the name of a movie star is common when you get older. So is occasionally having trouble finding the right word or forgetting why you walked into a room. But the specter of dementia is huge, with about 10% of all those over 65 and up to half of those 85 and older developing dementia. Symptoms might include varying degrees of memory loss, language difficulty, poor judgment, problems concentrating and impaired visual perception. Loss that affects daily functioning should be evaluated right away.
It's wise for seniors and their families to be alert to warning signs, but there's no need to be unnerved by every memory lapse. The warning signs of dementia typically include not just problems remembering, but problems communicating and reasoning.
What to do: If more signs of dementia become apparent, or there is concern that changes could affect one's ability to handle finances, it's important to see a primary care physician or geriatrician to rule out other causes that might be easily treatable. Diagnostic tools typically start with a complete physical and neurological exam, brain imaging, and cognitive assessment. The MOCA or the Montreal Cognitive Assessment tool is more sensitive to early changes in reasoning than the MMSE or Mini Mental Status Exam. However, that may not be sensitive enough. A normal screen may not mean "no decline in cognitive function" and neuropsychological testing may be needed for concerns with changes of judgment that put elders at risk of financial elder abuse.
#2: Low mood after experiencing loss