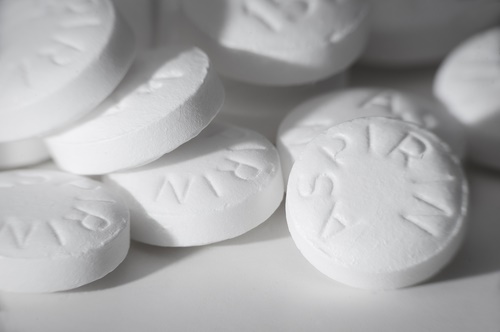 Update on Aspirin
Although the benefits of aspirin are widely known, Harvard Medical School experts say that the drug isn't used nearly as widely as it might be.
According to an article in the Harvard Health Blog, only about 40 percent of people who would benefit from taking aspirin are actually doing so. Investigators looked into what the effect would be on health care costs, health and longevity if all those people did take aspirin. (The study can be found here.)
Their results are startling: The article says that for people in the U.S. ages 51 to 79, routine aspirin use could, over a 20-year period: prevent 11 cases of heart disease for every 1,000 persons; prevent four cases of cancer for every 1,000 persons; and lengthen national life expectancy by about four months. That last factor would allow an additional 900,000 people to be alive in 2036 and would save $692 billion in health care costs.
But like every other medicine, aspirin is imperfect. It's been linked to allergic reactions. The blog article also says that aspirin is a blood thinner and can irritate the stomach, leading to bleeding and stomach ulcers. In the research mentioned above, the investigators took those side effects into account.
Of note: The study looked at the impact of low-dose aspirin, such as the one found in baby aspirin. Higher doses could be appropriate for certain conditions, although, the article emphasizes, the risk may be higher as well. (Editor's note: Before beginning an aspirin regimen, check with your doctor.) The article also points out that aspirin may interact with other medicine. "For example, if you take low-dose aspirin for your heart and ibuprofen for arthritis," the article says, "it's important that the ibuprofen be taken at least 30 minutes after or more than eight hours before the aspirin; otherwise, the benefit of the aspirin may be lost."
So who should take aspirin? The article says the drug is routinely recommended for people at highest risk of heart disease, including those who have had a heart attack or stroke.
Some experts believe that everyone over 50 should take low-dose aspirin. Other guidelines, the Harvard article says, recommend aspirin based on age (50-79) and heart disease risk factors. Click here for heart disease risk calculators.
So why aren't more people taking aspirin? The article says that it may simply be a lack of awareness or the lack of a recommendation from a doctor.  Recommended, according to the article: Ask your doctor whether you should take it.
Click here for more information about Harvard Medical School's publications.