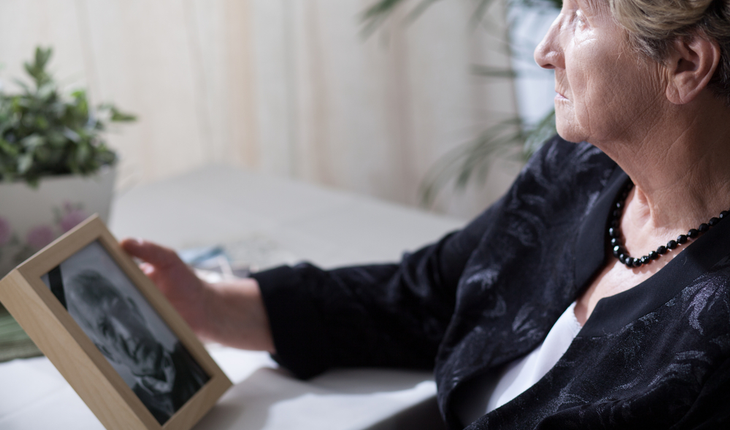 Depression
Mental & Emotional Health
Widowhood
Virtual Support Groups Help Grieving Spouses with Depression
As the U.S. population ages, it's estimated that half of women older than 65 are widows, while one-sixth of men of the same age have lost their spouses.
Support groups have proved to be a helpful resource for those dealing with grief, but for older individuals, obstacles such as geographic location and physical immobility can sometimes make it difficult to attend support groups in person.
An effective option for older adults, according to University of Arizona research, might be an online virtual reality support group that allows widows and widowers to interact in real time with mental health professionals and other bereaved people, via a computer-generated avatar. The findings were published in May 2017 the journal Computers in Human Behavior.
A release from the university notes that Lindsey Knowles, a graduate student in clinical psychology at the UA, set out with her colleagues to test the effectiveness and acceptability of two web-based support resources for older adults who have lost a spouse.
In a study of 30 widows and widowers older than 50, some were assigned to be part of a virtual reality support group twice a week, while others instead were instructed to do once-weekly readings from a grief education website. The same topics — including physical health, mental well-being, sleep, dating, and parenting, among others — were addressed in both the interactive virtual group and the static online readings.
In follow-up assessments at the end of the eight-week study period and two months later, researchers found that participants in both groups showed improvements in stress, loneliness and sleep quality, but only participants in the virtual reality group showed self-reported improvement in symptoms of depression.
Researchers think the social support provided by the group, along with its interactive nature, helped with depression.
The release quotes Knowles as saying, "One of the best treatments for depression is behavioral activation. People who are depressed, or have more depressive symptoms, often remove themselves from their environment and from doing things that provide positive reinforcement and give them a sense of value. Showing up for a group twice a week — even if it is virtual — is a way for them to engage in the world that they haven't been."
Researchers used the online platform Second Life to create a private virtual living room in a seaside cabin, where small groups of three to six people could gather. Participants, who all had lost a partner in the last one to three years, chose avatars — or animated figures — to represent them in the space. Then, from the comfort of their own homes, they communicated with one another by typing in a chat program.
Pages: 1 2