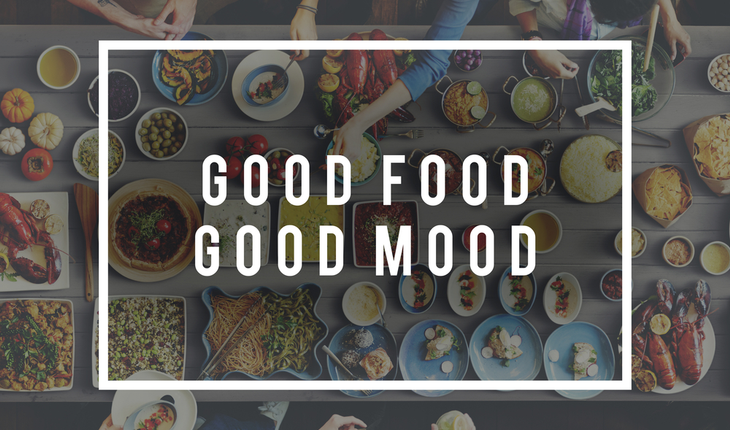 Diet & Nutrition
Want to Be in a Good Mood? Eat These Foods
A number of lifestyle factors can contribute to depression, but one that's often overlooked is what you put in your mouth. Diet plays a huge role in depression.
Do you crave sweet, salty, and fatty foods when you're feeling blue? You're not alone. But If we eat better foods like lean proteins, whole grains, fresh fruits and vegetables, and fish, we short-circuit the junk food cravings and have higher energy levels and sharper mental focus.
Vitamin D (sun exposure; fortified breakfast cereals, breads, juices, milk): Vitamin D is required for brain development and function. Deficiency in this "sunshine vitamin" is sometimes associated with depression and other mood disorders.
"Smart" Carbs Can Have a Calming Effect
Carbohydrates are linked to the mood-boosting brain chemical, serotonin. Experts aren't sure, but carb cravings sometimes may be related to low serotonin activity.
Choose your carbs wisely. Limit sugary foods and opt for smart or "complex" carbs (such as whole grains) rather than simple carbs (such as cakes and cookies). Fruits, vegetables, and legumes also have healthy carbs and fiber.
Tryptophan (protein sources including turkey, beef, eggs, some dairy products, dark, leafy greens): An amino acid, tryptophan is a precursor to serotonin. It's not well understood, but low tryptophan seems to trigger depressive symptoms in some people who have taken antidepressants.
Increase your intake of B vitamins
People with either low blood levels of the B-vitamin folic acid, or high blood levels of the amino acid homocysteine (a sign that you are not getting enough B6, B12 or folic acid), are both more likely to be depressed and less likely to get a positive result from anti-depressant drugs. In a study comparing the effects of giving an SSRI with either a placebo or with folic acid, 61% of patients improved on the placebo combination but 93% improved with the addition of folic acid.
Boost your serotonin with amino acids
Serotonin is made in the body and brain from an amino acid called tryptophan. Tryptophan is then converted into another amino acid called 5-Hydroxy Tryptophan (5-HTP), which in turn is converted into the neurotransmitter serotonin. Tryptophan can be found in the diet; it's in many protein rich foods such as meat, fish, beans and eggs. 5-HTP is found in high levels in the African Griffonia bean, but this bean is not a common feature of most people's diet. Just not getting enough tryptophan is likely to make you depressed; people fed food deficient in tryptophan became rapidly depressed within hours.
Up your intake of chromium
This mineral is vital for keeping your blood sugar level stable because insulin, which clears glucose from the blood, can't work properly without it. In fact it turns out that just supplying proper levels of chromium to people with atypical depression can make a big difference.
Select Selenium-Rich Foods
Pages: 1 2