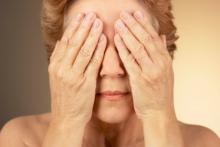 Watch: 6 Easy Stress Busters
Here's another video from our Third Age collection. Press play to start learning.

Featured Video
Monthly Newsletter
Sign up for our newsletter and get...
Fresh Content

Exclusive Offers
LATEST thirdAGE
Currently viewing:
My Life in (and Out of) Swimsuits

Posted by Eve Marx

Posted by Sally Franz

Posted by Donna Ryan
For Men
What's new
So excited to have hit 6,000 likes! We are humbled and honored that our take on health and wellness is resonating for so many of you! ...

thirdAGE is a premier health + wellness site for women and their families.