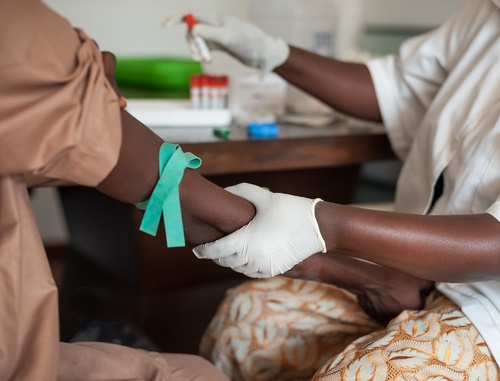 Medical Procedures
What Medical Tests Should You Be Taking?
What tests you should take, and how often you should take them, can present a confusing picture. Here, from SeniorHealth division of the National Institutes of Health, drawn from Women Stay Healthy at 50+, developed by the Agency for Healthcare Research and Quality, is an alphabetical list of recommended health screening tests for women over 50.
BRCA 1 and 2 Genes
If you have a family member with breast, ovarian, or peritoneal cancer, talk with your doctor or nurse about your family history. Women with a strong family history of certain cancers may benefit from genetic counseling and BRCA genetic testing. Learn more about the BRCA genes and genetic testing.
Breast Cancer
Talk with your health care team about whether you need a mammogram. See what's involved in a mammogram screening.
Cervical Cancer
Get a Pap smear every three years or get a combination Pap smear and human papilloma virus (HPV) test every five years until age 65. If you are older than 65 or have had a hysterectomy, talk with your doctor or nurse about whether you still need to be screened. Find out what's involved in a screening for cervical cancer.
Colon Cancer
Between the ages of 50 and 75, get a screening test for colorectal cancer. Several tests — for example, a stool test or a colonoscopy — can detect this cancer. Your health care team can help you decide which is best for you. If you are between the ages of 76 and 85, talk with your doctor or nurse about whether you should continue to be screened. Learn more about the different kinds of colon-cancer screenings.
Depression
Your emotional health is as important as your physical health. Talk to your health care team about being screened for depression, especially if during the last two weeks you have felt down, sad, or hopeless, or you have felt little interest or pleasure in doing things. Learn more about depression and older adults.
Diabetes
Ask your doctor if you should be screened. Diabetes can cause problems with your heart, brain, eyes, feet, kidneys, nerves, and other body parts. See what testing for diabetes involves.
Hepatitis C Virus (HCV)
Get screened one time for HCV infection if you were born between 1945 and 1965; have ever injected drugs; or received a blood transfusion before 1992. If you currently are an injection drug user, you should be screened regularly. Find out what a hepatitis C test involves.
High Blood Cholesterol
Have your blood cholesterol checked regularly with a blood test if you: use tobacco; are overweight or obese; have a personal history of heart disease or blocked arteries; a male relative had a heaet attack before age 50 or a female relative before age 60; have diabetes; or high blood pressure.  High blood cholesterol increases your chance of heart disease, stroke, and poor circulation. See what a test for high blood cholesterol involves.
High Blood Pressure
Pages: 1 2