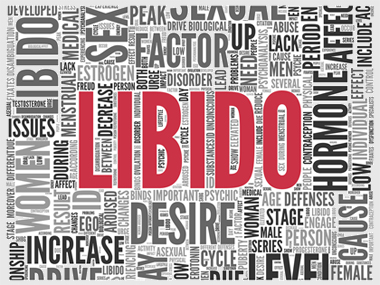 Aging Well
Sex
Women's Health
What You Need to Know About Testosterone for Women
Editor's Note: Following the June 4th FDA hearing about the controversial female libido pill, flibanserin, ThirdAge posted an article called "What You Really Need to Know About Pink Viagra". In that article, we promised to post an article explaining the role of testosterone in the female sex drive. Here it is: 
Testosterone is a male hormone, but women's adrenal glands and ovaries naturally produce some as well. In addition to playing a key role in our libido, testosterone is important for the health of many organs including bones, muscles, and even the brain. Yet our levels of testosterone decline by more than half between the ages of twenty and forty and continue to decline as we get older. Fortunately however, even when surgical removal of the ovaries robs a woman of 50 percent of what is left of her testosterone, fat cells take over to some extent just as they do for every woman. Yet for many of us, the fat cells don't supply all the testosterone we need. That's when replacement therapy is recommended.
The catch, though, is that science hasn't come up with a totally reliable test to determine the level of testosterone each of us requires to maintain a healthy sex drive and good health in general. To complicate things, many of the tissues of a woman's body, including the brain, convert testosterone into estrogen—a process known as aromatization. So is the problem really about too little estrogen and not a testosterone issue? That's a tough one, but some women who are given plenty of estrogen replacement after surgical menopause still don't feel right until a bit of testosterone is added to the mix.
Since there are no reliable blood tests to check for testosterone levels in women, simply measuring testosterone is not good enough. In most women, including women with reduced libido, the testosterone levels will show up in the normal range. But this doesn't mean there isn't a problem. Also, a big myth out there is the notion that a hair, blood, saliva, or other analysis can reliably test for testosterone. That's not true.
Even the international panel of experts that convened in the United States had a hard time coming up with a precise definition of testosterone insufficiency or defining how to know if a woman has insufficient testosterone. However, they suggest three basic criteria:
Symptoms of low testosterone should be present: unexplained fatigue, sexual function changes such as reduced libido (meaning reduced interest and pleasure in sex) and reduced sense of well-being (meaning "not feeling like your old self").
Because adequate estrogen is also critical to our sense of well- being and sexual function, estrogen "status" should be acceptable, meaning if you are postmenopausal with low estrogen symptoms, you should first be treated with estrogen to see how you feel before getting a diagnosis of a low testosterone problem.