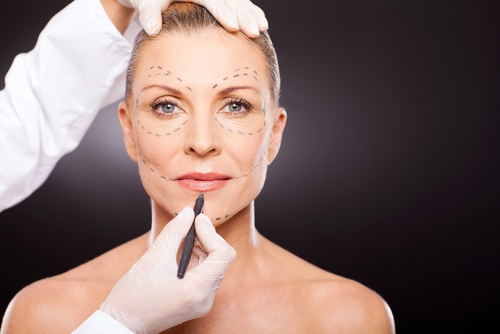 Cosmetic Surgery
What Your Cosmetic Surgeon Doesn't Tell You
Plastic surgeons are perhaps the most "polished" of physicians. They are typically the best dressed, have the most effervescent personalities, the perkiest nurses, and offices ripped from the pages of Architectural Digest, in addition to stunning spouses.
But what lies beneath the perfect facade? Are there trade secrets these plastic surgeons don't dare even whisper among their colleagues at plastic surgery conferences for fear of tarnishing their golden veneer even among peers? Dr. Lyle Back is a Philadelphia area board certified plastic surgeon who is not afraid to pull back the proverbial surgical curtain to give lay people the real reality of cosmetic surgery. Here, his revelations:
1) You will have "some discomfort."
Those might be words that will have you cursing at your surgeon under your breath post-surgery.
There's a general perception in society that cosmetic surgery is somehow less physically taxing than regular surgery, since it's elective and aesthetic in nature. Some patients might be surprised that work during a tummy tuck extends from the rib cage all the way down to the pubic bone, for example. Back explains that some surgeons not only minimize the level of pain, but the length of time needed for recovery as well. This leads to patients not being adequately prepared for child care and work issues, and that's not fair to patients or the important people/responsibilities in their lives. Since pain and recovery time do vary, Back suggests talking to several people who have had the exact procedure to get an idea of the average length of recovery.
2) There can be bad scarring – and genetics can be to blame.
When it comes to scars from big procedures like tummy tucks and breast lifts, many believe it's a surgeon's skill that determines how badly you'll scar post-surgery. However, Back says it really comes down to a patient's genetic factors. A skilled plastic surgeon, "can do the same exact closure on two different people, and one heals with imperceptible scars and one doesn't," he says. This is important to keep in mind before going under the knife, especially if you've got a darker complexion and high skin pigmentation, which Back says put you in the high risk category for scarring.
3 ) We have a secret weapon we can use when things go wrong: Leeches.
By restoring blood flow and secreting a chemical that prevents blood clots, leeches can help salvage complex reconstructive procedures (e.g., a reconstruction flap for breast cancer or a reattached finger) that are struggling to heal properly. It sounds a bit scary, but reconstructive plastic surgeons will use them when needed.
4) Sorry, there's no good surgical fix for cellulite.