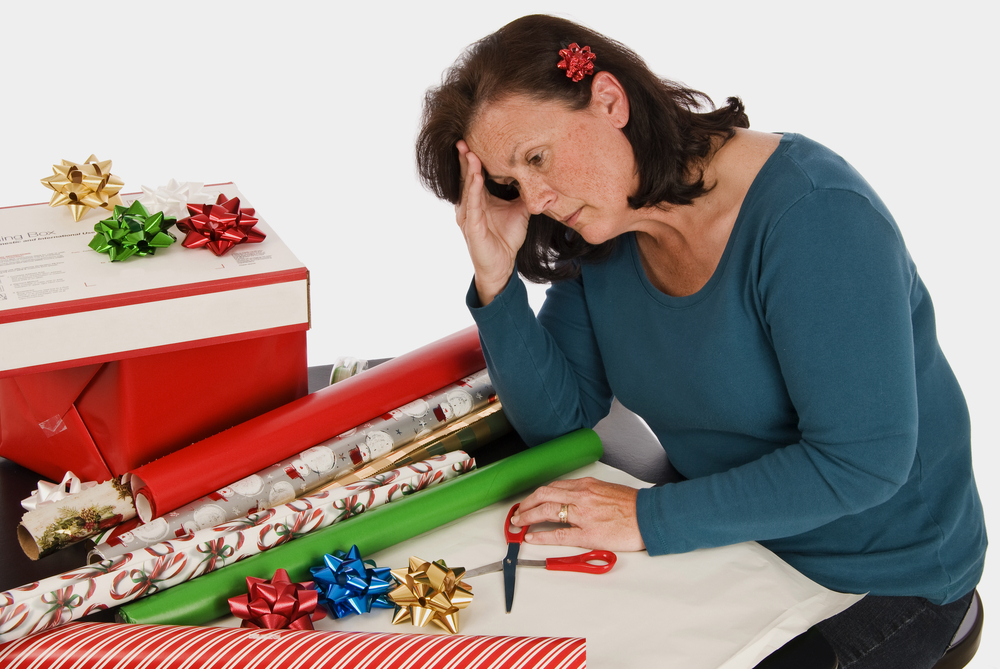 Mental & Emotional Health
Why Are the Holidays So Hard and How Can You Get Through Them? 

We're supposed to be excited for the holidays. But if you're like many people, you may 
find yourself dreading the upcoming season. Here, Graeme Cowan examines why so 
many of us feel unhappy, stressed, and depressed during the holidays—and offers 
strategies to help you get through them with your well-being intact.
With its sparkly decorations, family traditions, and festive get-togethers, this is supposed to be the most wonderful time of the year. But for many of us, the holidays are the most woeful time instead. During this period, breakups, overindulgence in alcohol, financial pressure, overall stress, and even mortality rates spike. "Sure, each holiday season comes with its bright spots and good memories, but if you still find yourself wishing you could just fast-forward through the next few months, you're not alone," says Graeme Cowan, author of Back from the Brink: True Stories and Practical Help for Overcoming Depression and Bipolar Disorder (New Harbinger Publications, Inc., 2014, ISBN: 978-1-608-82856-2, $16.95, http://www.IAmBackFromTheBrink.com).
"The truth is that the holidays are full of stressors and triggers that leave many of us feeling overwhelmed, depressed, or even unable to cope." Before you resign yourself to another year of suffering from the holiday blues, Cowan urges you to take a deep breath, smell the pine trees, and take control of what you can. "Often, you can influence your holiday experience more than you think," he says. "It's all about identifying the factors that negatively affect your state of mind and making a conscious decision to avoid or minimize your exposure to those things."
Here, Cowan spotlights eight factors that bring us down during the holidays and offers advice on how to deal with each one:
We force ourselves to spend time with nasty people. Your judgmental father-in-law. Your constantly one-upping cousin. Your critical frenemy. Your inappropriate coworker. Every holiday season, we voluntarily spend time with people like this in the name of fellowship, tradition, family, and the so-called "holiday spirit." "Every year, we tell ourselves that this year will be different—we'll avoid the arguments and keep the mood friendly," notes Cowan. "But the truth is, if someone causes you anger or anxiety during the other 11 months of the year, it's unlikely that things will be any different at a family holiday lunch or office party. Go into the situation with realistic expectations and remember that your well-being (not being polite!) is your first priority. If you feel your agitation rising, say, 'Excuse me,' and walk away. Then talk to someone else. Help in the kitchen. Play with the dog. Or just ride off into the sunset. Making yourself miserable by engaging with a nasty person just isn't worth it."