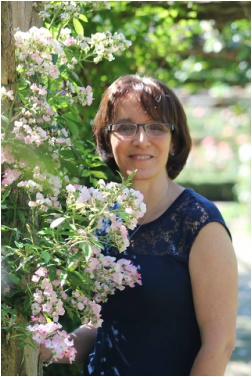 Relationships & Love
Why I Became A Vegetarian
Like most women of my generation, I was raised on Sunday dinners of either roast beef or roast chicken with thick gravy poured over mashed potatoes.  During the week our dinners consisted of pork chops, meatloaf, beef stew, chicken soup, and pork goulash, to name a few.  But now that I'm vegetarian, I shudder to think that I actually ate those dishes. What on earth were they thinking back then?
I have always eaten fresh fruits and vegetables, but I never thought about giving up meat or dairy. And then, about a year ago, I learned that my cholesterol remained elevated even though I had been trying to bring it down. Around the same time, I'd begun taking yoga, and I vented to my instructor about my frustration and fear of being unhealthy. She reminded me that there are high amounts of cholesterol in meat and dairy products.
She is also a director of a vegan living program, and each spring they conduct a four-week workshop to encourage people to eliminate animal products for 30 days. They met four Saturdays in May. (Vegetarians do not consumer meat, while vegans avoid all animal products, including dairy.)
I accepted the challenge reluctantly – after all, for over 50 years I'd thought it was normal to eat meat and dairy products.
That workshop changed my life. Ultimately, though, my decision to alter my eating habits wasn't entirely related to controlling cholesterol. For our final meeting, the organizers took us to an animal sanctuary – and that was the day I vowed I would never eat meat again. We saw animals that were rescued after being tortured and caged in overcrowded conditions. When I heard the plump chicken breasts I thought I loved were filled with growth hormones and antibiotics to get them to that size, I was horrified.  The conditions and the cruelty the animals had suffered brought tears to my eyes.  For over 50 years I convinced myself that it was acceptable to kill animals with hearts that beat like mine in order to nourish myself.  This became a moral issue for me.
It was time to explore vegan recipes.
My husband, Kevin, loves meat and would divorce me if I ever said that bacon is no longer allowed in our home! So I realized I had to get creative to avoid preparing two dinners. If it tastes good, Kevin will eat it, no matter what ingredients are (or aren't) included.
A friend bought me a cookbook, Chloe's Vegan Italian Kitchen, by Chloe Coscarelli, and the first night I made myself an easy pasta and bean recipe. I wasn't sure Kevin would be satisfied with this as his only dish, so I made him chicken as well. When I saw that he liked the pasta I ordered another of the author's books, Chloe's Kitchen.  I was hooked the moment I tried the Wontons with Apricot Mustard Sauce.  So was Kevin.
And, I found out, Oreos are vegan. What a relief, since it's Kevin's favorite cookie. So I prepared a recipe I found for vegan oreo cheesecake and it was fabulous. I can now tell the world I can be vegan and eat my cake too.
Pages: 1 2