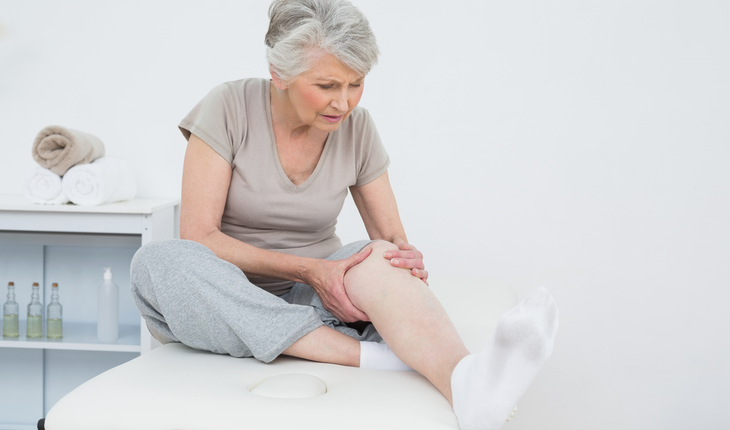 Knee Pain
Osteoartrhritis
Why Is Osteoarthritis of the Knee More Common in Women Than in Men?
MCG researchers' hypothesize that estrogen plays an important role in determining which microRNAs the exosomes contain. In fact, when they used aromatase inhibitors to reduce the availability of estrogen, they found a small lineup of microRNAs decreased in number. When they treated cartilage cells from healthy females with exosomes from males and females with osteoarthritis, significantly fewer healthy cartilage cells lived after exposure to the exosomes from patients with disease. Expression of genes that make the extracellular matrix that is the framework of cartilage went down while expression of genes that promote inflammation increased.
They only found one microRNA, MiR-504-3p upregulated in both male and female osteoarthritis patients. Although it's unclear what MiR-504-3p does, Fulzele thinks it degenerates cartilage, which is the crux of osteoarthritis. In future studies, they will use MIR-504-3p inhibitors to remove it from the equation and try to determine the function of this tiny piece of RNA.
All cells excrete exosomes as one way to communicate. They carry cargo like protein, lipids as well as microRNA, which can impact the expression and actions of many different genes. In the case of the synovial fluid, Fulzele says the exosome source is likely cells in the synovial membrane that lines the joints and produces the fluid. Wear and tear that comes with aging, and can be accelerated and aggravated by injury, can inflame the membrane, which may alter the cargo in the exosomes and the messages they carry, Fulzele says.
Knee replacement becomes the endgame for patients whose dwindling cartilage can literally translate to one bone rubbing against another.
"People understand bone on bone when they hear that," Hunter says of the potentially excruciating and debilitating pain that may result. Early interventions include icing a swollen knee, taking anti-inflammatories and avoiding activities that are hard on the joints, says Hunter. They can also inject hyaluronic acid, the major component of synovial fluid, into the knee in an attempt to normalize the environment.
Today, a diagnosis is made based on the joint pain and stiffness patients report, a physical exam and X-ray. Physicians also often examine the synovial fluid, Hunter says. When a knee is swollen and warm to the touch, they will extract some of the fluid to look for problems other than wear and tear, like an infection and/or uric acid crystals, Hunter says. The crystals could be an indicator of gout, a type of arthritis that results from the body's reaction to excessive levels of uric acid, which results from the breakdown of purines, chemicals found in meat, poultry and seafood.